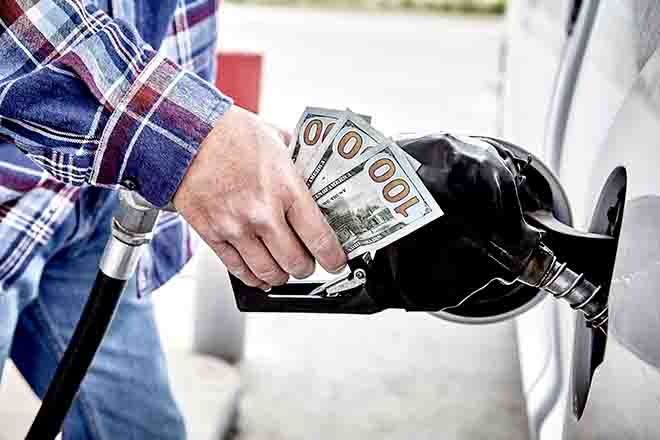 Published
Tuesday, August 8, 2023
(The Center Square) - Coloradans are paying $3.95 for a gallon of regular gasoline, approximately 18 cents higher than last month but 23 cents lower than a year ago, according to data from AAA.
The national average for a gallon of regular gas is $3.82, AAA data shows.
Gas prices in the eastern half of Colorado range from $3.89 to $4.05. Gas is the highest on the Western Slope at $5.34 in Pitkin County. Prices average $3.89 in Greeley and $4.41 in Vail.
GasBuddy reported the average national price is $3.79, an increase of 7.8 cents from last week.
"Average gasoline prices continued to move up last week thanks to a continued rise in oil and continued pressure from hot weather that impacted refineries," Patrick De Haan, head of petroleum analysis at GasBuddy, said in a statement. "However, the pace of increases has started to slow down over the last few days, and for now, appears to have hit a peak over the weekend and is beginning to gently fall."
The price of diesel fuel continues to increase. GasBuddy reported an increase of 14.9 cents per gallon from last week at a price of $4.14 for diesel. AAA reported the price of a gallon of diesel is $4.10 in Colorado, compared to $3.98 last week.
"Diesel will likely continue to see upward momentum while gasoline price increases should become more limited," De Haan said. "But, with oil remaining under pressure from Saudi Arabia extending its 1 million barrel per day production cut into September, the respite from gasoline rising may not last long. Plus, there remain unknowns about hurricane season that will likely become more active in the weeks ahead."
AAA said gasoline increases throughout the nation are due to the price of oil rising to $80 per barrel last week. The Energy Information Administration reported demand for gas decreased last week from 8.94 to 8.84 million barrels.
"Last month's extreme heat played a role in the recent spike in gas prices due to some refineries pulling back, but now operations are getting back to normal," Andrew Gross, a spokesperson for AAA, said in a statement. "Coupled with tepid demand and declining oil prices, this may help take the steam out of the tight supply price jolts we've seen lately."
AAA reported the least expensive gasoline in the nation is in Mississippi at $3.32 per gallon.