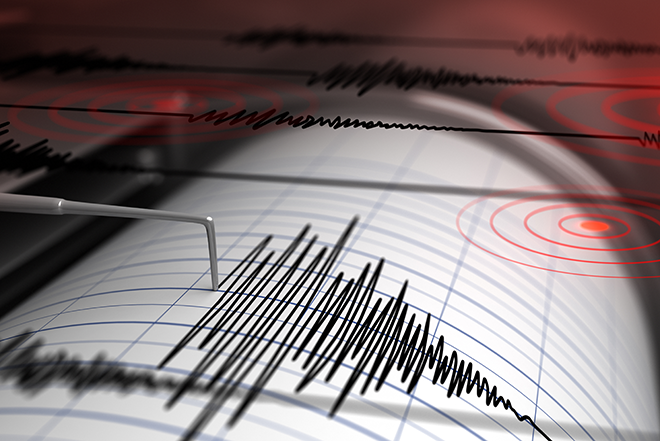 Published
Friday, February 2, 2018
An earthquake measuring 2.2 on the Richter Scale struck near Greeley mid-morning Friday.
According to the United States Geological Survey, the quake occurred shortly after 10:00 a.m., and was centered about six miles east of the city at a depth of nearly four miles. No one reported feeling the minor quake, and no damages or injuries have been reported.
Since the first of year, Colorado has experienced five earthquakes measuring 2.0 or greater.
There were three quakes within about 24 miles of Trinidad January 10-13. The first occurred around 11:00 p.m. January 10 and measured 2.5. The second measured 2.7 and occurred at 6:30 a.m. the following morning.
The final earthquake in the series happened January 13 shortly after 8:00 a.m. It registered 2.6. All were at a depth of about three miles.
A shallow quake measuring 2.3 was also recorded west of Montrose on the Colorado-Utah border January 12.
Over the past three weeks, three earthquakes have also been reported south of Trinidad just over the border with New Mexico. A 2.7 quake was recorded January 13, while 2.0 and 2.7 earthquakes were recorded Wednesday and Thursday this week.
Last year, there were 37 earthquakes in Colorado, including nine in December alone. The most powerful of the year, measuring 4.0, struck December 30 south of Pueblo.