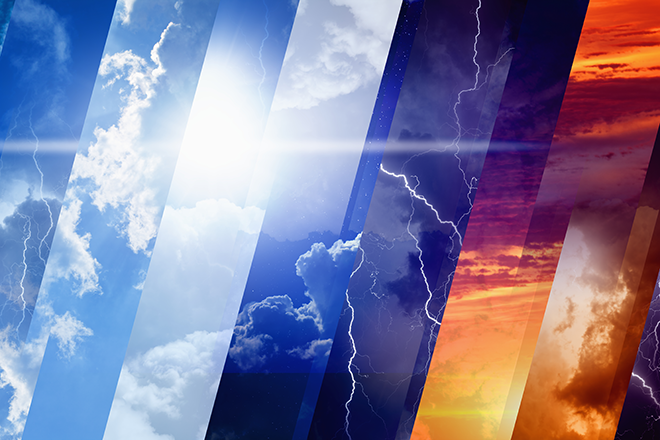 Published
Sunday, January 29, 2017
By Chris Sorensen
The warm up over the weekend continues into the coming work week, with temperatures at or above seasonal norms. Rain and snow are unlikely until at least next weekend for Kiowa County.

A dry northerly flow spreads across the region Sunday and is expected to persist through Wednesday. Sunday's high will be in the upper 50s, with a wind out of the north at 10 to 20 mph. The overnight low will be in the mid-20s, a nighttime pattern expected to continue throughout the week.
Monday will be the warmest day of the week as the high reaches the low 60s. The temperature falls back to the upper 50s Tuesday.
Slightly cooler air is expected Wednesday, dropping the high to the low 50s, before slipping further to the mid-40s Thursday.
Friday will see a slight improvement, reaching the upper 40s. Models again differ in timing and location for a system moving across the Rockies Saturday, however cooler air is expected for the weekend as high temperatures retreat to the low 40s, and a hint of rain or snow enters the forecast for southeast Colorado.
KiowaCountyPress.net now offers a free forecast update emailed to you each morning around 6:00 a.m. To begin receiving forecast updates, send an email to kiowacountypressweather+subscribe@googlegroups.com for quick signup process. Then, just reply to the message sent back to you to confirm your email address, and you're done! You'll start receiving the weather forecast the next morning. There's no cost, and you can unsubscribe any time.