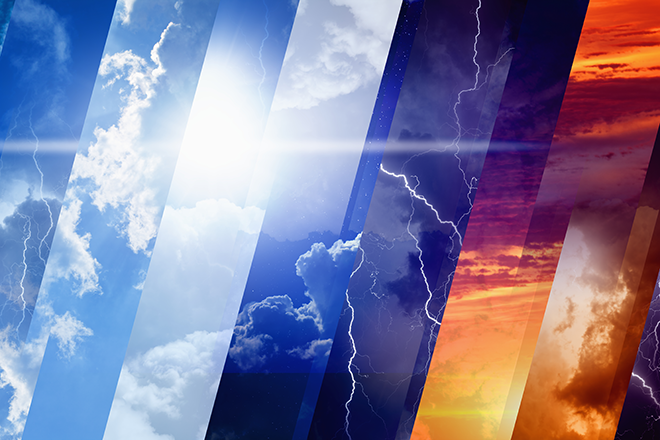 Published
Sunday, February 26, 2017
By Chris Sorensen
Temperatures will vary widely throughout the coming week, while the chances of precipitation Tuesday have increased.
Sunday's high will reach the mid-40s under sunny skies before falling back to the upper teens overnight.

The high Monday jumps to the upper 50s, then drops to the upper 20s. Critical fire weather conditions are expected through the afternoon, potentially leading to fire weather alerts. Outdoor burning should be avoided.
A cold front will drop across the eastern Colorado plains Tuesday, renewing hope for moisture coming to Kiowa County. Rain is likely in the afternoon, though less and one-tenth inch is expected. The high will reach the low 50s during the day, and falls to the lows 20s overnight as up to an inch of snow accumulates. A north wind in the 10 to 20 mile-per-hour range is expected after midnight.
Mid-40s return for the high Wednesday, however a warming trend starts Thursday as temperatures return to the 50s, then jump to the low 60s Friday. Saturday's high is expected to be near 70.
KiowaCountyPress.net now offers a free forecast update emailed to you each morning around 6:00 a.m. To begin receiving forecast updates, send an email to kiowacountypressweather+subscribe@googlegroups.com for quick signup process. Then, just reply to the message sent back to you to confirm your email address, and you're done! You'll start receiving the weather forecast the next morning. There's no cost, and you can unsubscribe any time.