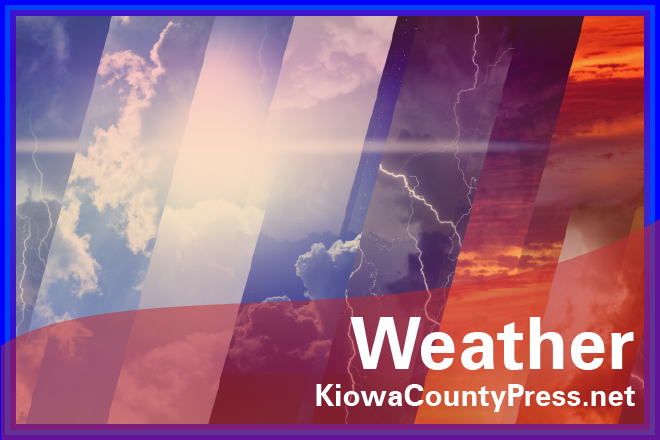 Published
Friday, January 19, 2018
Temperatures across the eastern plains of Colorado will approach records before a winter storm moves in to much of the state for the weekend.
Eastern Plains
Highs across the plains will feel like spring Friday as the northern quarter of the state sees temperatures in the 60s, while southeast Colorado will be in the 70s.
Saturday, highs will back off as much as 20 degrees for northern areas, with temperatures only reaching into the 40s ahead of expected snow. The southeast will continue to see 60s and a few low 70s before snow enters the area Sunday.
The northern corner of the state can watch for up to eight inches of snow through the weekend, while further south the snow amounts will be closer to two to three inches. Baca county, currently impacted by severe drought, will largely miss any significant snowfall.
Sunday's highs will mainly be at or below freezing, with a return to the upper 30s to upper 40s expected Monday.
Western Colorado
A Pacific storm system will move into the area Friday night and continue to impact the region through early Sunday. The initial warm flow will bring rain to areas below 7,500 feet, however a cold front will also pass Saturday night, resulting in a change to snow for lower elevations and valleys. Mountain areas can expect snow to continue into Sunday morning. Valleys could see one to two inches of snow, while mountain areas can expect up to a foot of snow, particularly above 11,000 feet. A winter storm watch will be in effect for the San Juan mountains beginning late Saturday afternoon. The area is in desperate need of moisture as drought conditions continued to deteriorate over recent weeks.
By Sunday evening, the storm system will lift out of the area, however another weaker system is expected later Monday, continuing into Tuesday, with an additional system potentially arriving later in the week. Overall, the coming week will be cooler than recent days, with temperatures closer to seasonal averages.
Weather information updated throughout the day is available at http://KiowaCountyPress.net/weather
Temperature Forecast - January 19 - 22

Friday

Saturday

Sunday

Monday

City

High

Low

High

Low

High

Low

High

Low

Eads

68

23

64

22

32

14

44

13

Springfield

74

32

71

29

36

16

48

16

Trinidad

70

36

66

26

33

13

47

18

Limon

69

25

60

19

28

9

41

10

Sterling

65

26

45

21

30

15

39

16

Fort Morgan

62

26

48

20

29

12

39

13

Craig

44

29

40

17

24

6

28

12

Grand Junction

51

31

48

23

38

14

40

16

Montrose

53

30

49

21

33

10

37

14

Cortez

53

28

48

19

34

8

39

11