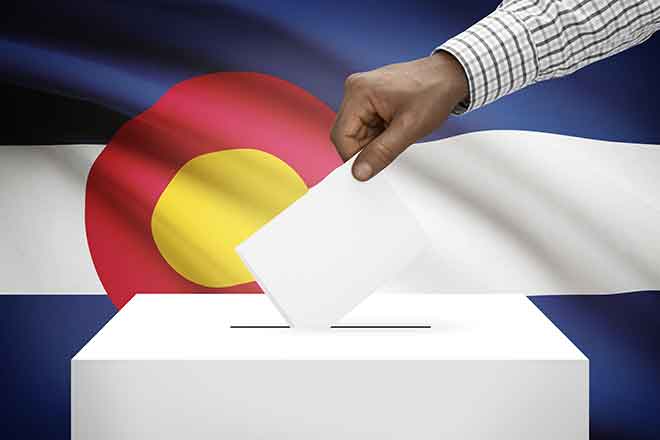 Published
Tuesday, October 18, 2022
(The Center Square) - Ballots for Colorado's upcoming general election are headed out to mailboxes this week.
County clerks across the state are required to mail ballots out by Friday, the secretary of state's office said in a statement Monday.
Secretary of State Jena Griswold urged people to "start checking their mailboxes" for their ballots.
"I encourage every eligible Coloradan who has not yet registered to vote do so, there is still time," she added.
Coloradans who are eligible to vote but haven't registered should do so by October 31 so they have time to get a mailed ballot, Griswold's office said.
"After October 31st, Coloradans can still register to vote, receive a ballot, and vote in person at a voting center until 7 p.m. on Election Day," the office added.
Colorado voters will find several statewide measures on their ballots, including a proposal to lower the state income tax from 4.55 percent to 4.40 percent, a proposal to subsidize affordable housing, and three alcohol-related measures.
Voters will choose their governor - either incumbent Jared Polis or the Republican nominee Heidi Ganahl. In the U.S. Senate race, voters will pick between incumbent Democrat Michael Bennet and Joe O'Dea, his Republican challenger.
Ballots must be turned in to voting centers or drop boxes by 7:00 p.m. November 8. There are 411 drop boxes and 350 voting centers available this election, according to the secretary of state.