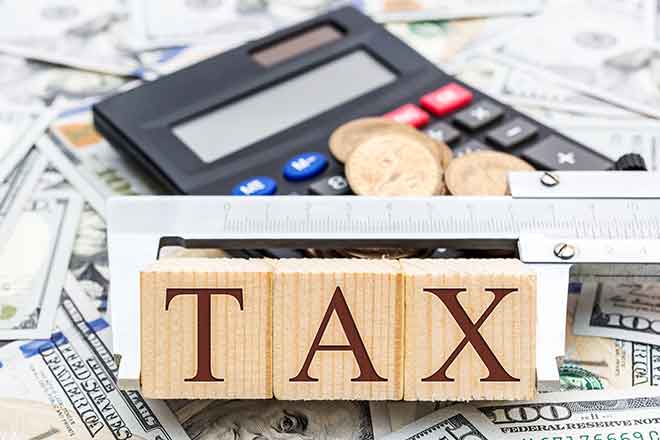 Published
Saturday, November 20, 2021
(The Center Square) - Colorado voters will have another chance to decide if the state's income tax should be reduced.
Initiative #31, which proposes lowering the state income tax from 4.55% to 4.4%, qualified for the 2022 ballot, the secretary of state's office said Thursday.
A total of 215,365 signatures were submitted in support of the measure even though just over 124,000 were needed for it to qualify. A review of a random sample by the SOS office's Elections Division projected that 148,189 of the collected signatures are valid, which is 110% of the number required to qualify for the ballot.
The measure is the latest effort by conservative advocacy groups to lower taxes across the state via the initiative process as the Democratic-controlled General Assembly has increased fees. Voters in the state passed Proposition 116 in 2020, which lowered the income tax rate to the current level and was also backed by conservative groups. Governor Jared Polis, a Democrat, has also said the state's income tax "should be zero."
The initiative was submitted by Jon Caldara, president of the Independence Institute, a free enterprise think tank, and state Representative Jerry Sonnenberg, R-Sterling.
"The tax reduction to 4.40%, when passed, doesn't even fully cover the $700 million a year our progressive legislature and governor raised in taxes, without consent of the voters, in the last legislative session alone," Caldara said in a statement. "They did that by calling a massive tax increase a 'fee'."
During the 2021 legislative session, lawmakers passed several pieces of legislation raising taxes and fees on Coloradans.
For example, a pair of bills that overhauled the state's tax code and limited some deductions for businesses is estimated to raise more than $187 million in taxes and fees, according to an analysis of the legislation by the Independence Institute.
Another example is Senate Bill 21-260, the massive transportation funding bill which is estimated to bring in more than $5.3 billion over the next few years.
Ben Murrey, fiscal policy director at the Independence Institute, said the measure is intended to help families at a time when Coloradans are facing "inflated prices for necessities like gas and groceries."
"Initiative 31 is an equal income tax cut for all taxpayers that will bring real relief to individuals, families, and businesses by letting them keep more of their own money with every paycheck,"Murrey said.
The Bell Policy Center, a left-leaning think tank, said on Twitter that "tax cuts are permanent, as are the consequences to the state budget," noting that past tax reductions have hurt the state's ability to fund things like education and roads.