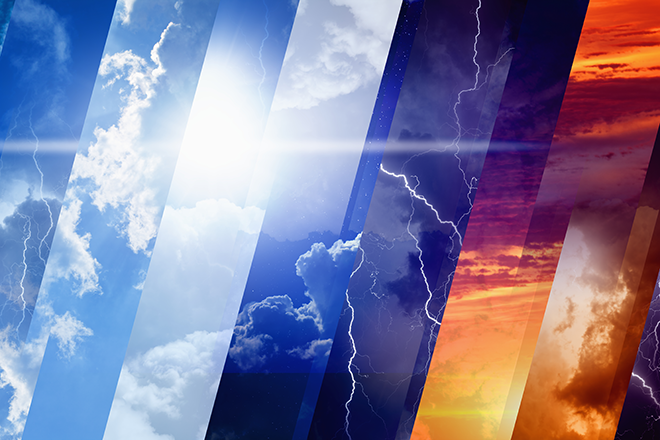 Published
Sunday, February 5, 2017
By Chris Sorensen
Punxsutawney Phil may have predicted another six weeks of winter weather when he saw his shadow last week, however the forecast in Kiowa County and southeast Colorado is sending a different message.

Sunday starts off under mostly sunny skies and a high in the low 60s. Overnight, the temperature drops off to around 30.
Monday, mostly sunny skies return as the high reaches the upper 60s. Wind will be out of the west in the 5 to 15 mile-per-hour range, with some gusts to 40 mph possible as a Pacific storm system moves into the mountains. The overnight low drops to around the freezing mark. Although the plains will remain dry, significant new snow is expected along the continental divide.
Through the middle of the week, temperatures drop somewhat as a weak cold front moves into Colorado, but remain relatively warm for the eastern plains. Upper 50s are expected Tuesday through Thursday, falling to the mid-20s overnight.
The high rebounds to the upper 60s Friday, before dropping to just above the freezing mark overnight.
KiowaCountyPress.net now offers a free forecast update emailed to you each morning around 6:00 a.m. To begin receiving forecast updates, send an email to kiowacountypressweather+subscribe@googlegroups.com for quick signup process. Then, just reply to the message sent back to you to confirm your email address, and you're done! You'll start receiving the weather forecast the next morning. There's no cost, and you can unsubscribe any time