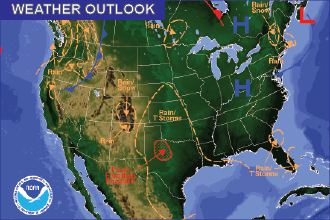 Published
Sunday, November 6, 2016
By Chris Sorensen
Unseasonably warm days are expected to continue this week, however clear nights will allow temperatures to drop near or below freezing.
Portions of southeast Colorado received rain overnight Saturday, however amounts are unlikely be enough to break drought conditions that strengthened significantly over the past week.
Sunday's high will be in the mid-60s, with the low falling to near 40. A 20 percent chance of showers and thunderstorms is in the forecast, however less than one-tenth inch of rain is expected.
Mid- to upper 60s will continue through the week, with overnight lows generally around 30. Tuesday's overnight low is expected to be in the upper 20s.
Winds will mostly be in the 5 to 10 mile-per-hour range this week, however Monday will be breezy, with north winds ranging from 15 to 20 MPH and gusts to 30.