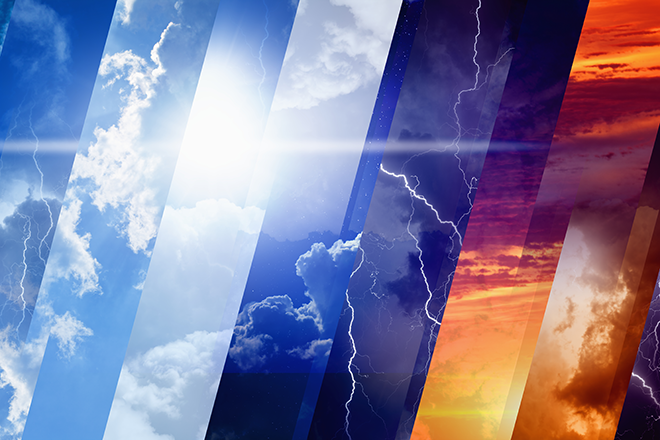 Published
Friday, April 7, 2017
By Chris Sorensen
A series of spring storms which provided much-needed moisture to eastern Colorado has reached and end for now, replaced with a week of generally warm temperatures and a slight chance of thundershowers Tuesday.
Sunny skies and a high in the low 80s is expected in Kiowa County Friday, with an overnight low in the 40s. Saturday will be nearly identical, with a few clouds possible. Some areas may have conditions that briefly meet Red Flag conditions for fire danger, however recent moisture across the eastern plains, along with the start of the spring green-up, may be enough to avoid a fire warning.
Sunday will be cooler, with the high reaching the upper 60s and west winds in the ten to 20 mile-per-hour range. Overnight, the temperature drops to around the freezing mark.
The high Monday will be the lowest of the coming week, dropping to the low 60s under sunny skies, and falling to the mid-30s overnight.
A high around 70 is expected Tuesday, with south winds in the ten to 20 mph range. Overnight, low to mid-40s are expected ,with a slight chance of showers and thunderstorms developing after midnight.
Low to mid-70s continue through the remainder of the week.
KiowaCountyPress.net now offers a free forecast update emailed to you each morning around 6:00 a.m. To begin receiving forecast updates, send an email to kiowacountypressweather+subscribe@googlegroups.com for quick signup process. Then, just reply to the message sent back to you to confirm your email address, and you're done! You'll start receiving the weather forecast the next morning. There's no cost, and you can unsubscribe any time.