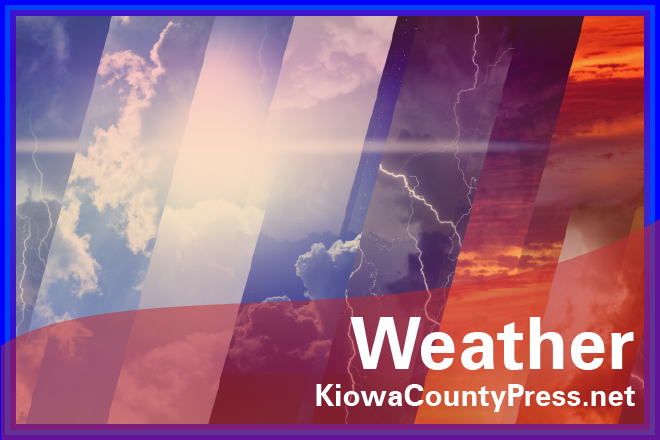 Published
Wednesday, February 21, 2018
A new disturbance moving over Colorado Thursday will bring additional light snow to the southern mountains, however the southeast plains will remain mostly dry.
Temperatures will maily be in the 40s over the plains for the day, below average for this time of year.
The disturbance will lift to the northeast by Thursday evening, only to be followed by a trough coming in from the four corners area that could produce several more inches of snow over the continental divide Friday. Gusty wind across the plains is expected to increase the fire risk during the afternoon hours, though conditions will fall short of a red flag warning for the area. High temperatures will be in the 40s and 50s - a welcome change from the below-freezing start to the week, though temperatures will fall back for the start of the weekend.
Weather information updated throughout the day is available at http://KiowaCountyPress.net/weather.