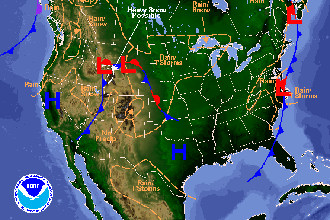 Published
Saturday, April 23, 2016
Strong to severe storms are possible over the far eastern portion of southeast Colorado Saturday, including most of Kiowa County.
Temperatures will rise to the low 80s for the day, accompanied by 15-20 mile-per-hour winds gusting to 35 mph in the afternoon. Showers and thunderstorms could form after 4:00 p.m. Overnight temperatures will fall to the mid-40s.
Sunday and Monday will see highs in the mid-70s and wind speeds falling to 10-15 mph.
Temperatures will be cooler through the week, with highs in the 60s, and lows in the mid- to upper 30s. Showers and thunderstorms remain a possibility earlier in the week.
Check back Sunday for a look at the week ahead.