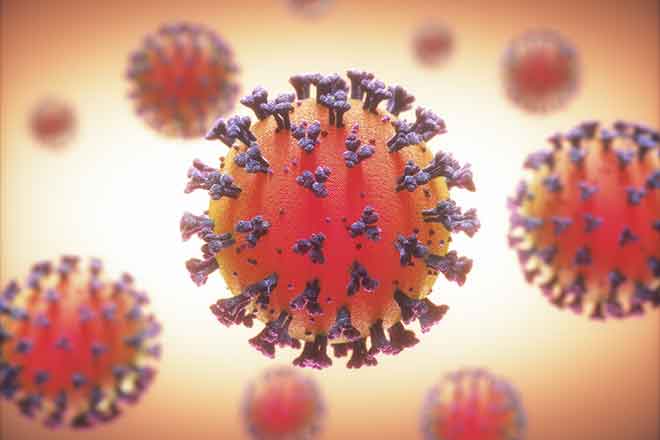 Published
Wednesday, March 25, 2020
Governors in several states have called up thousands of National Guard units to help augment humanitarian missions like medical care and food bank distribution in response to the coronavirus outbreak.
During a briefing in Washington, D.C., on Mar. 19, Air Force Gen. Joseph L. Lengyel, the chief of the National Guard Bureau, told members of the press that thousands of soldiers may be required to respond to the novel coronavirus outbreak.
"Governors in 27 states have activated parts of their National Guard," Lengyel said. "Across those 27 states, at this time 2,050 National Guard members have been brought on state-active duty to assist the response. We anticipate that number going up relatively quickly -- in fact, doubling by this weekend, and we expect the total number of Guardsmen activated will increase rapidly as test kits become available and as the situation unfolds."
The general went on to say that the response might even require "tens of thousands" of National Guardsmen "to be used inside the states as the -- as this grows, you know, and -- and I think that states have the capacity and are planning to -- to do those kinds of things."
According to the general, there are over 450,000 members of the Army and Air Force components of the National Guard, the District of Columbia, and some territories. The Department of Defense has reported that six guardsmen have tested positive for COVID-19 so far, as several traditional active duty and reservists are also testing positive.
Since the briefing last week, there are now reports that near 8,000 National Guard members have been activated across the United States and the impacted territories.
Many governors in the Western U.S. have deployed a vast number of units and placed soldiers on standby. California Gov. Gavin Newsom, as a show of humanitarian support, has activated sections of the California National Guard to augment volunteer efforts at food banks amid a newly announced relief initiative focused on countering COVID-19. Newsom also stressed that no one should panic, especially during a period where all of California has been ordered to temporarily shelter-in-place.
"It's in these times of crisis that Californians are at their best, coming to the aid of those in their community who are most in need," Newsom said on Saturday. "Food banks provide a critical lifeline for families, and are needed now more than ever."
The National Guard deployment also includes the implementation of other state volunteerism services like the local AmeriCorps and the California Conservation Corps.
In Washington, Gov. Jay Inslee activated the state's guard units for support purposes. Arizona Gov. Doug Ducey and Colorado Gov. Jared Polis also activated units for assistance. In Colorado, the state's National Guard is helping the state Department of Public Health and the Environment to establish a temporary testing facility in the city of Montrose.
"The Colorado National Guard is helping in the statewide COVID-19 response," said Greg Dorman, the resource and legislative director for the state Department of Military and Veteran Affairs, during a tele-town hall meeting with Republican Rep. Scott Tipton. "This is a scheduled event, that gives a sense of how prevalent COVID-19 is in each community."
Elsewhere in the United States, President Donald Trump has officially outlined a funding scheme to support the National Guard units activated in New York, Washington, and California -- the hardest-hit states from the coronavirus.