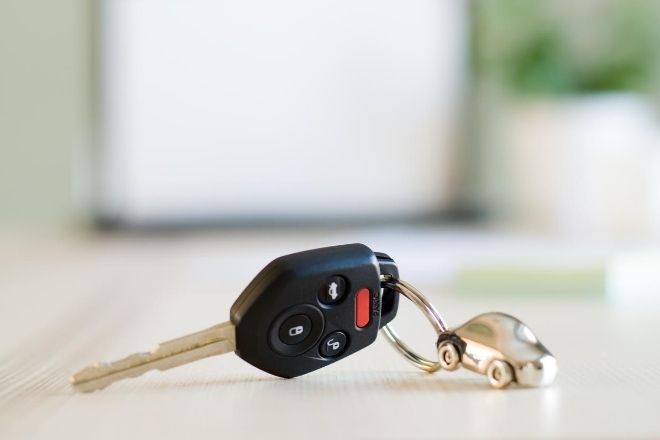 Published
Wednesday, September 23, 2020
So, you've been shopping for a car online and think you've finally found the perfect one. The only catch is that the seller is located in a different state. While purchasing a car out of state may have a few more hurdles than a local option, it can be done with the right amount of planning. This simple guide on what to know before buying a car out of state can help ensure you have the smoothest purchasing experience possible.
Determine How You Will Obtain the Vehicle
When purchasing a car out of state, one of the first things to figure out is how you will obtain the vehicle. Generally, out of state buyers have two options: They can either have the car shipped or they can drive down to the seller and bring it back themselves.
While having the car shipped to your location may be more convenient, it could come at a steep transportation cost. On the other hand, you may not be able to drive all the way out to the seller's location due to other obligations.
Before attempting to purchase the car, make sure to ask the seller if they have a shipping option and, if so, how much it costs so that you can determine if buying the vehicle is a feasible option.
You Will Need To Purchase a New Title and Registration
In order to legally own a vehicle, the seller must transfer the vehicle's title over to you. When purchasing a car in-state, all this process typically entails is completing an application and paying the transfer fee.
However, if you are purchasing a car out of state, you will need to pay for an entirely new title for the state you are located in, as different states have different rules for titling. In addition to the title, you will also have to pay for new registration regardless of how much time was left on the previous state's registration.
Ensure the Vehicle Complies With Your State's Safety and Emissions Standards
An important thing to know before buying a car out of state is whether or not the vehicle complies with your state's safety and emissions standards. Each state has different regulations regarding its safety and emissions testing requirements. While the vehicle may have complied with the seller's state's standards, it might not comply with yours.
In such a case, you won't be able to legally drive the vehicle unless you get the necessary alterations. At times, such alterations can rack up a pretty big bill. As such, it's important to factor in the cost of any essential modifications to the vehicle's price in order to determine if it is worth the purchase.