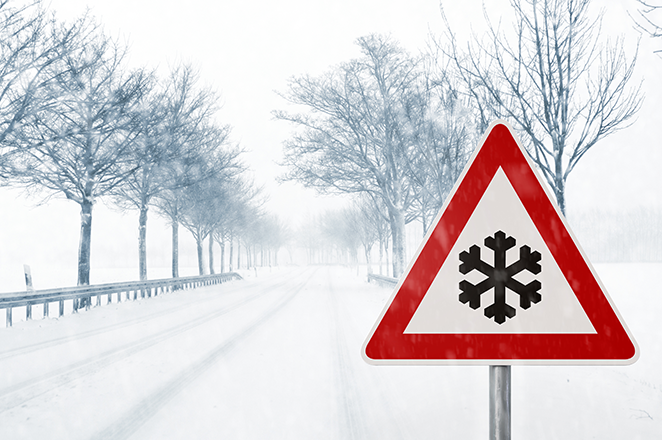 Published
Friday, April 28, 2017
By Chris Sorensen
All of southeast Colorado is under various winter weather alerts starting Friday evening, some of which run through Saturday evening and even as late as Sunday for southeast counties. Snow - possibly heavy - is expected to impact most of the area making travel difficult.
An evolving storm system will move into the Four Corners area later Friday that has the potential for prolonged and substantial amounts of snows. Currently, Las Animas, Huerfano, Teller and Custer counties are under a winter storm warning which starts at 6:00 p.m. Friday and continues until at least Saturday morning. The warning will remain in effect until 6:00 a.m. Sunday for Huerfano and Las Animas counties. Snow accumulation of eight to 15 inches is expected, with up to two feet along the eastern slope of the Wet Mountains. Substantial portions of Douglas and Elbert counties, along with northern El Paso county, are also under the warning.
The remainder of Elbert and El Paso counties, along with all of Lincoln county are under a winter weather advisory from 6:00 p.m. Friday until Saturday evening. Four to eight inches of snow is expected, with some areas receiving up to a foot of snow.
A winter storm watch is in effect Friday night through Saturday afternoon for Kit Carson, Cheyenne, Kiowa, Crowley, Pueblo, Otero, Bent, Prowers and Baca counties. Three to six inches of snow is expected, and locations south of Highway 50 could receive even more snow.
Snowfall amounts may change depending upon the exact track of the storm. The system will start as rain for the southeast counties and switch to snow as colder air moves into the area by Saturday morning.
Across the area, wind will be out of the northeast in the 15 to 25 mile-per-hour range, increasing to 20 to 35 mph Saturday for southeast counties. Gust could be higher, potentially in the 30 to 40 mph range.
As with any spring snow storm, tree and powerline damage is possible - be prepared for power outages.
Travel conditions could be hazardous Friday night through Sunday- check www.cotrip.org before driving anywhere in the area.
This is an evolving storm system, so check back for updates.