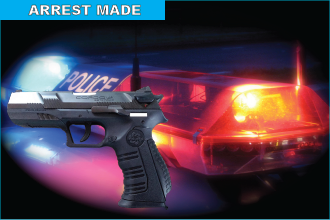 Published
Saturday, March 4, 2017
I-70 Closed Overnight
By Chris Sorensen
A Denver woman is being held after threatening to kill police in an incident started late Friday night in Elbert County.
According to the 18th Judicial District Attorney's office, Jasmine Faith Delores Johnson, 26, was contacted on Interstate 70 near Agate shortly after 11:00 p.m. Friday.
Johnson threatened to kill police officers, and shots were fired. No one was injured by the gunfire.
Johnson is being held without bond at the Arapahoe County Detention Center on a previous warrant out of Broomfield.
Interstate 70 was closed in both directions from Limon to Deer Trail starting shortly before midnight Friday. The full closure continued until about 5:30 a.m. Saturday. Traffic was being diverted to the highway shoulder near Agate while the investigation continued. The Colorado Department of Transportation reported that one lane of east bound Interstate 70 was again closed around 9:00 a.m. Saturday.
Additional charges against Johnson are expected. The incident is being investigated by the Arapahoe County Sheriff's Office, Elbert County Sheriff's Office, Colorado State Patrol and the 18th Judicial District Attorney's Office.
The case will be heard in Elbert County Combined Courts.