Image
Wyoming's open spaces and schools are attracting travelers, job seekers
(The Center Square) – Unlike many other states during the pandemic, Wyoming attracted visitors seeking the great outdoors with its national parks, and was also successful in attracting job seekers and business interests.
"Overall, the U.S. travel economy declined nearly 45%, whereas Wyoming's travel economy only declined 25%. In the year ahead, we anticipate a rise in popularity for destinations such as Wyoming that offer wide-open spaces and an abundance of outdoor adventure opportunities," Diane Shober, executive director of the Wyoming Office of Tourism, told The Center Square.
Travel spending in Wyoming declined from $3.96 billion in 2019 to $2.96 billion in 2020, "The Economic Impact of Travel" report prepared for the Wyoming Office of Tourism said. Total direct job loss was estimated at 6,030 jobs, with accommodation and food services accounting for 3,600 of those.
Remote workers were the focus of a two-month targeted national marketing campaign last fall by the Business Council, Wyoming Department of Workforce Services and Wyoming Office of Tourism, Ron Gullberg, Strategic Partnerships director for the Wyoming Business Council, told The Center Square.
Image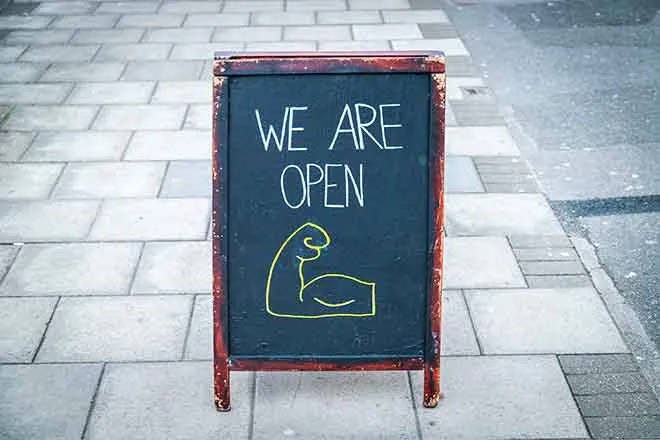 "From the Business Council's perspective, we are seeing heightened interest from remote workers looking to relocate, job seekers and business recruitment and expansion inquiries. Wyoming's open spaces, opportunity for an adventurous lifestyle, business-friendly environment, open schools and less restrictive health orders are among the driving factors we're hearing," Gullberg said.
"The intake form housed on the tourism website generated 3,200 inquiries and not just remote workers. They included job seekers and business recruitment and expansion inquiries. Even after the two-month campaign ended, we've received more than 200 additional inquiries," Gullberg said.
The three agencies are dividing the inquiries and addressing them, Gallberg said.
Wyoming state parks saw the revival of the "Great American road trip," the Wyoming Office of Tourism reported, and strong indicators show an intent to travel this year.
"Wyoming's State Parks saw a record-breaking year with 4,878,765 visitors, more than a million more than last year's record season of 3,876,039, an increase of 34%," Shober said.
Curt Gowdy State Park was one park with visitor increases more than 200% above the five-year average. For 2020, it was 231% above that average, but the increase was more dramatic in March, which had a 581% increase in visitors and April with a 474% increase in visitation.
The state is made up of almost 50% public land, including the 12 state parks with more than 100,000 square acres, Yellowstone and Grand Teton National parks.
The state does not have reservation or booking data available that would help in projecting travel spending in 2021.
"However, Visit Wyoming's Official Travel Guide orders are up 46%, while travelwyoming.com traffic is also up 36% – all strong indicators of intent to travel," Shober said.