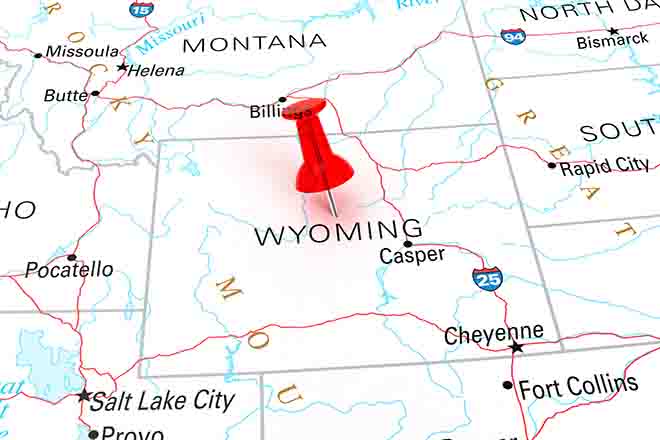 Published
Friday, October 1, 2021
(The Center Square) - Wyoming Governor Mark Gordon recently announced that the Wyoming Game and Fish Department (WGFD) will petition for grizzly bears to be removed from the federally protected list.
Grizzly bears in the greater Yellowstone ecosystem have been protected by the federal Endangered Species Act since 1982, when the U.S. Fish and Wildlife Service (USFWS) issued the Grizzly Bear Recovery Plan. At that time, the goal number of grizzlies was 300, according to WGFD's Wyoming Wildlife publication.
Since then Wyoming has met the federal government's quota for bear recovery multiple times, according to Sarah DiRienzo, public information officer for WGFD.
"The state of Wyoming has been working for a long time to get the grizzly bear delisted, and it has been delisted in the past, but the challenge that we have is the goal post keeps moving to what delisting looks like," DiRienzo said.
Thresholds for delisting keep being raised by the USFWS, according to Wyoming Wildlife.
In 2007, a grizzly bear delisting rule was drafted by USFWS which put the bar at 500 grizzlies, according to the publication. Wyoming had already met this threshold five years earlier in 2002. The same scenario happened again in 2017 with the federal government rewriting the goal to 600 bears, which again Wyoming had surpassed over a decade earlier.
The last objective for management the USFWS issued was 674 bears, Wyoming Wildlife said.
WGFD estimates there are over 1,000 grizzly bears in the Greater Yellowstone Ecosystem, according to DiRienzo.
"Given all the time, money and planning efforts we have invested to recover grizzly bears we feel like right now is the right time to have them delisted and once again back in state management," said DiRienzo.
Bear populations are in need of management, she said.
"We're seeing a lot more conflicts with grizzly bears outside their suitable range," she said. "That space is determined by the biological and social suitability for grizzly bears. As populations have grown, we've definitely seen more conflicts outside of that area."
Part of state management would include conservative, regulated hunting of grizzlies, according to DiRienzo.
"Certainly hunting is a component of our management plan," she said. "It's an acceptable activity in order to manage large carnivore populations."
DiRienzo underscored that reaching this point is really a celebration.
"The recovery of the grizzly bear is a monumental story for Wyoming," she said. "We are proud that we've arrived at this point, and we are very hopeful that the federal government will acknowledge that recovery effort and turn over management back over to the state."