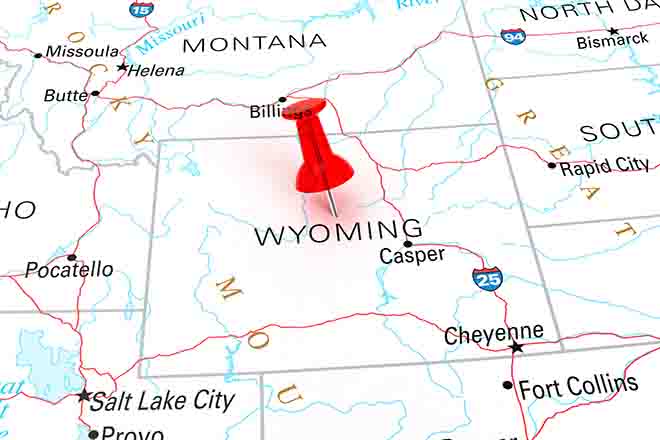 Published
Saturday, June 11, 2022
(The Center Square) - Wyoming has among the lowest risk-free unfunded pension liabilities in the country, according to a new report by the American Legislative Exchange Council (ALEC).
The Cowboy State has an $18.7 billion unfunded pension liability as of 2021, the fifth-lowest total in the nation, the report said.
Only Vermont ($14.43 billion), South Dakota ($14.44 billion), North Dakota ($15. 13 billion), and Delaware ($18.46 billion) had lower unfunded liabilities than Wyoming, according to ALEC's report.
The report also found that Wyoming has among the highest unfunded liabilities per capita at $32,444, which ranks 41st compared to other states.
The total unfunded pension liabilities for all the states combined sits at $8.2 trillion, according to ALEC.
"Unfunded state pension liabilities total $8.28 trillion or just under $25,000 for every man, woman and child in the United States," the report's authors said. "This is an unprecedented amount in the history of this report, but most of the change is the result of a decrease in the risk-free discount rate, caused by the decrease in U.S. Treasury note yields."
State governments are obligated to make pension payments regardless of economic conditions. This is either through contracts or state constitutional law.
"As these pension payments continue to grow, revenue that could have gone towards tax relief or essential services like public safety and education is spent paying off these liabilities instead," the report added.
The states with the most unfunded pension liabilities are Ohio ($429.53 billion), New York ($508.70 billion), Texas ($529.70 billion), Illinois ($533.72 billion), and California ($1.53 trillion).
"Consistently, the bottom 5 states make up at least one third of all unfunded pension liabilities," the report said.