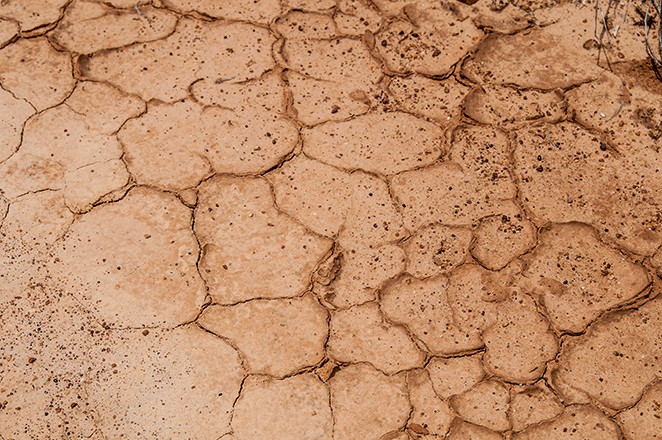 Published
Thursday, May 6, 2021
(The Center Square) -- Wyoming's ranchers are warily count their raindrops during the prime grass-growing season, as significant parts of the state are experiencing severe drought conditions.
Since Oct. 1, rainfall amounts in many areas have been nearly half of where they should be. Gillette reported 3.25 inches of precipitation instead of the usual 6.79 inches, and Weston reported 2.38 inches, which is 2.25 inches below normal, according to the Associated Press.
"We've had some moisture in some parts of the state that's kind of alleviated it, but in some areas of the state it's still a pretty dire situation," Brett Moline, Wyoming Farm Bureau director of public and governmental affairs, told The Center Square.
Moline said the southwestern part of the state is in particularly bad shape.
"They didn't get any winter moisture, they're not getting very good spring moisture and their snowpack is down so they won't have as good irrigation water, et cetera," Moline said.
It's expected to only get worse, Moline added.
"Looking at some of the long-range predictions, the rest of the spring and summer doesn't look very good," he said. "Of course, with our grasses, if we don't have that moisture in most areas by the first of June, later moisture doesn't really do any good."
Spring is a pivotal time for ranchers in Wyoming trying to grow grass and hay to feed livestock.
"You have to have that moisture in the ground when the plant is starting to grow, and if you don't have it, it just shuts off," Moline said. "So getting moisture in late July/August for most areas just doesn't really do much good."
If conditions get worse, ranchers will be left with some unpleasant options.
"They can sell down their numbers or they can try to go out and find pasture elsewhere," Molina said. "One of the problems with when there is a high demand for pasture, the prices tend to go up, and so it becomes more expensive to graze them."
Hay prices are already up and likely to get worse, AP reported. Prices per 1,000- to 1,200-pound bale are up from $110 in November to $185 in April.
National Weather Service meteorologist Alex Calderon put much of the blame for Wyoming's drought conditions on La Nina, according to the AP report. Abnormally cool ocean temperatures in the far-off central and eastern tropical Pacific can affect weather patterns for up to two years.
Wyoming experienced a drought last year as well.
There's an old saying about droughts, according to Molina: you're only six weeks away from one and you're only six weeks away from it ending. He said ranchers are hopeful by fall the state will return to a more normal moisture situation.