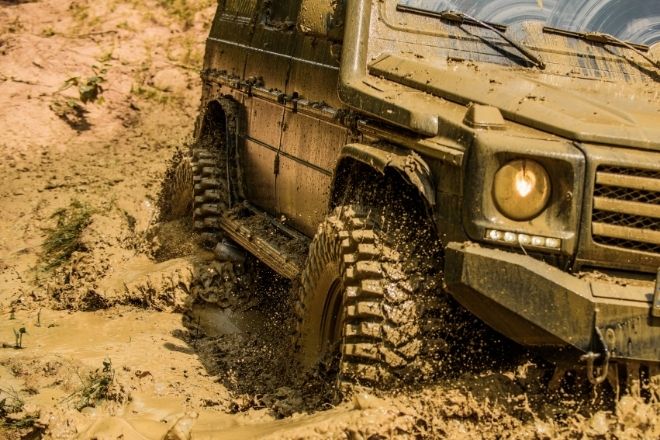 Published
Tuesday, April 27, 2021
Off-roading is a favored pastime of automotive enthusiasts and adventure seekers alike. While it might be fun, driving your car over challenging obstacles in remote locations isn't exactly the safest activity. On each endeavor, you risk getting into a crash, getting stranded, or running into some other sort of dangerous scenario. If the potential for danger doesn't deter you from hitting the trails, you should at least take measures to reduce common safety risks. To help you avoid getting into a sticky situation, here are some of the most effective ways to stay safe while off-roading.
Check the weather forecast
Off-roading on dry, sunny days is dangerous enough. When you add rain to the mix, the safety risks become even more extensive. To avoid getting caught out on slippery trails, make sure to check the weather forecast before embarking on an off-roading adventure. If there is a high chance of rain or storms, consider postponing your drive for another day.
While checking the weather forecast is often enough to keep you out of the rain, sometimes mother nature can be a bit unpredictable. In the event that you do find yourself out on the trails when an unexpected rainstorm hits, make sure to follow safety precautions, such as driving slowly and steadily, airing down your tires, and checking the depth of deep puddles before crossing them.
Be ready for any situation
When you're out on the trails, there's always the potential that you could crash, get stuck, or experience a vehicle malfunction. As such, be ready for any type of emergency you may encounter.
For example, you should always bring recovery gear, such as recovery straps, a winch, and traction pads to help free your vehicle if it gets stuck. In the case of a vehicle malfunction, you should have tools and a flashlight to resolve any issues when possible. In case you find yourself completely stranded, keep blankets and enough food and water to last at least a couple of days in your truck.
Bring a buddy or two with you
Another way to stay safe while off-roading is to bring at least one friend with you when you go--ideally, one who rides in a separate vehicle. If your vehicle breaks down or gets stuck, they will be able to help pull you out or go and get help. If you choose to off-road without a buddy, you should at the very least tell someone where you are going and how long you expect to be gone. Ask them to check in on you if you don't return by a specific time. That way, if you do get stranded in a remote location, at least someone will have an idea of where you are and know to send help.