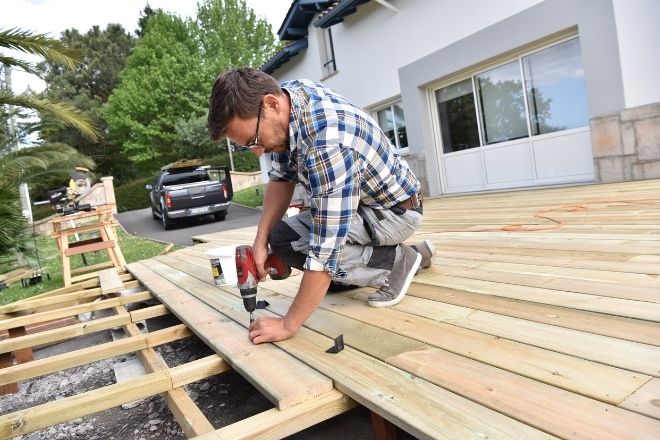 Published
Saturday, July 10, 2021
Economists and historians will eventually sift through everything they know about the COVID-19 pandemic to determine its effects and outcomes. Someday, we will have a better idea of why home improvement surged during COVID-19. For now, this is what we know.
What the numbers say
In September of 2020, Porch.com, an online marketplace that connects homeowners and contractors, saw a 50 percent increase in searches for home improvement work compared to the previous year. According to Max Anderson, chief economist at Porch.com, over three out of four surveyed homeowners said they had completed a major home project since the start of the COVID-19 pandemic. But the question remains: why?
Extra cash
With the pandemic isolating so many people in their homes, families found they had more disposable income. The money they would have spent on vacations and concerts was instead directed toward the home. Whether the cash was spent on hiring a professional or buying supplies, the pandemic has led to interior changes all across the country.
For the kids
The effects of the COVID-19 pandemic are especially difficult on families with small children. Kids need room to grow and places to explore. Trying to contain all that energy in the confines of a home is a difficult task. Therefore, many parents decided to install outdoor and indoor play areas for their children. Slides, jungle gyms, monkey bars, etc. Anything to keep them entertained.
Need for decks
According to Max Anderson, construction on decks rose 275 percent from March to July of 2020. With so much of the world shut off, folks needed to make the most of the little outdoor space their homes had. Plus, with a growing interest in mental wellbeing during the pandemic, decks create areas for relaxation.
Permanent work from home
Possibly the primary reason why home improvement surged during COVID-19 is that the events of this past year have changed the world forever. For example, major corporations have announced that working from home is their new normal. People now must plan for a career that takes place in their homes. Renovating a house to maximize productivity and mental wellbeing is not just a perk but now a business-savvy investment for your future.