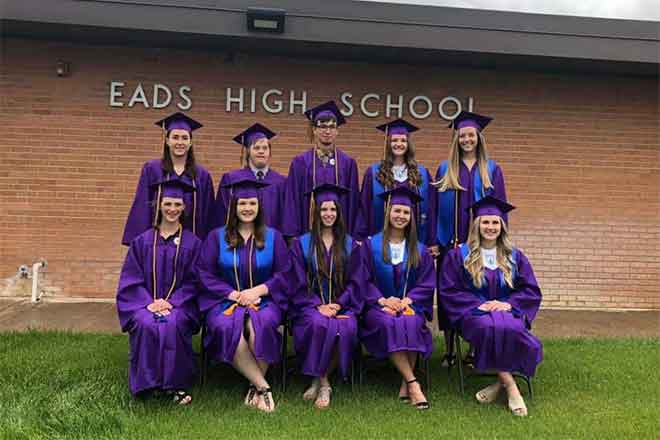 Published
Saturday, May 25, 2019
Saturday, May 25, 2019 is an exciting and emotional day for the Eads High School seniors.
It's a day when the school year that started back in August 2018 didn't seem that far off. Then, as the year progressed and carried into 2019, didn't seem like it was ever going to come.
Suddenly, it's here! The excitement of choosing a course of life for which only you are responsible, and the emotion of parting of the everyday contact with family and friends. The guidance and patience that bought you to this day will also take you into the future.
Congratulation to all!
Eads High School Class of 2019
Nicholas Epper
Emily Gyurman
Reagen Johnson
Brooklynn Jones
Miranda Mitchek
Hadlie Rittgers
Lauren Spady
Blake Stoker
Molly Stolzenberger
Kaylee Wilson
Photo courtesy LaDawne Britten