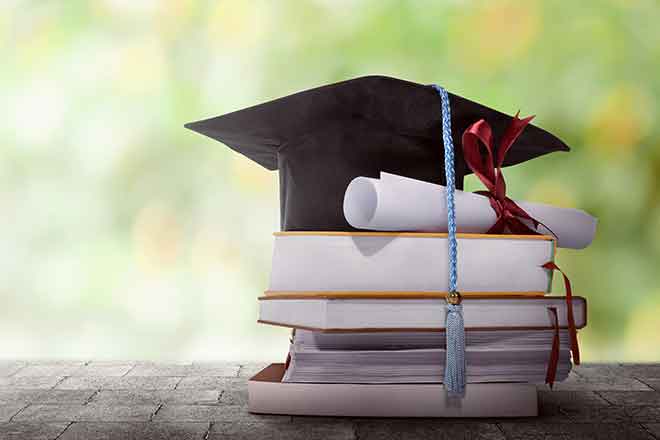 Published
Saturday, January 26, 2019
A total of 115 Lamar Community College students have earned academic honors for the Fall 2018 semester, nearly half of whom were named to the President's List for achieving a perfect 4.0 GPA.
Each semester, LCC credits its top-performing students with three distinct honors: President's List (GPA of 4.0), Vice President's List (GPA of 3.75-3.99), and Dean's List (GPA of 3.5-3.74).
LCC President Dr. Linda Lujan praised the students' hard work and dedication.
"I get really excited when I see the names of all the students on the academic honor rolls, because I know the effort and motivation it takes to achieve this distinction," Dr. Lujan said. "Congratulations to each of them! They make our college and communities very proud and I know they all have bright futures ahead of them."
President's List (4.0 GPA) - 57
Ricco D Anderson (Tulsa, OK)
Kayla Renee Brown (Lamar)
Madison Lee Buxton (Lamar)
Christopher Max Carere (Lamar)
Karina Cazares (Lamar)
Quentin Jamel Coberley (Lamar)
Eleanor J Cooper (Evergreen, CO)
Dylan Patrick Corbett (Greenwood Village, CO)
Dominique Gabrielle Crawford (Lamar)
Victoria A Dunivan (Walsh)
Colton Levi Eberhardt (Lamar)
Patricia Anne Eskew (Springfield)
Gustavo Luis Estrada (Lamar)
Elisabeth Johanna Fens (Windsor, CO)
Giuliano Martin Figlio (Lamar)
Alicia Fraire (Aurora, CO)
Barton James Gruenloh (Lamar)
Ines Pinho Bastos dos Reis Guerreiro (UK)
Matt Guerriero (Lamar)
Jerica Brooke Hainer (Granada)
Saoirse Anne Hale (Walsh)
Jeffrey Henderson (Lamar)
Nathaniel Pryce Hoey (Montrose, CO)
Theresa Rose Hornung (Stratton, CO)
Alexis Amanda Johnson (Larkspur, CO)
Paige Allison Johnson (Kit Carson)
Kaitlyn Ann Kent (Holyoke, CO)
Kendra King (Lamar)
Emily Beth Longnecker (Aurora, CO)
Shuamae Maestas (Lamar)
Anamarija Mikovic (Serbia)
Moises Morales (Wiley)
Kaylee Makanalani Sumiko Nakam (Waianae, HI)
Lacey Nicole O'Brien (Avondale, CO)
Madison Park (Bristol)
Christa Raelene Ramirez (Lubbock, TX)
Baylea Ann Redd (Palisade, CO)
Lucas Ammann Rink (Bristol)
Hadlie Kathryn Rittgers (Eads)
Dawson Philip Roesch (McClave)
Tate Rohr (Lamar)
Desiree Cheri Rose (Springfield)
Naomi Yomeida Rubio (Lamar)
Christina Salgado (Wiley)
McKenzie Neveve Smith (Stratton, CO)
Lauren Ashley Spady (Haswell)
Madison Nicole Summers (Wiley)
Leslie Geraslin Talamantes (Lamar)
Rakim Tate (Las Animas)
Alysha Katelyn Tibbetts (Louviers, CO)
Lauren Lee Urista (Meeker, CO)
Jake Alekzander Wade (Colorado Springs, CO)
Jayci Dawn Westphal (Springfield)
Alexandra Hailey White (Castle Rock, CO)
Kaylee Jo Wilson (Sheridan Lake)
Francisco Zubia Jr (La Junta, CO)
Robert "Joe" Trimble of Pueblo, Colorado, also earned a 4.0 GPA and a place on the President's List. Trimble, who was studying Construction Trades, passed away from a heart attack last fall and will be greatly missed by faculty and students alike. Prior to his death, he earned enough credits to complete a certificate, which will be awarded posthumously at the upcoming graduation ceremonies.
Vice President's List (3.75-3.99 GPA) - 22
Brad J Brewer (Hasty)
Paige Myka Burton (Lamar)
Abbie Lorene Campbell (Granada)
Frida Lizbeth De La Paz Espino (Lamar)
Mykenzie Sue Ferran (Springville, UT)
Paul Jamier Fitzgerald (Byron, GA)
Shyla Celeste Goldsberry (Fairbury, NE)
Skylor Auston Johnson (Las Animas)
Tyree KayLynn Jones (Walsh)
Veronica Rosemary Losa (Springfield)
Kristine Anne May (McKean, PA)
Trevor Logan Medford (Cheyenne Wells)
Jared Lee Miller (Montrose, CO)
Kylie Dawn Miller (Las Animas)
Joseph Cain Mitchell (Opelika, AL)
Kevin Navarrete (Holly)
Stetson Sebastian Rios (Dumas, TX)
Daelyn Elizabeth Sagert (Lamar)
Braxton Linn Torgerson (Colorado Springs, CO)
Sarah Nicole Walsh (Arvada, CO)
Emily Lena Weber (Kit Carson)
Jacob Wright (Walsh)
Dean's List (3.5-3.74 GPA) - 36
Dorthy Marie Albrecht-Strange (Gila, NM)
Darin Jade Back (Minot, ND)
Starr Marie Brown (Sault Sainte Marie, MI)
Cade M Burdett (Las Vegas, NV)
Gwyneth Paige Claas (Seneca, KS)
Claudia V Coronado Marta (Holly)
Colton Marshall Crawford (Walsh)
Chase Cromwell (Lamar)
Deseree Espedansa Curioca (Lamar)
Shaina Enciso (Lamar)
Raina Lee Fillmore (Boone, CO)
Shiann Malon Fritzler (Two Buttes)
Jacob Williamson Haertl (Lakewood, CO)
Brittany Ann Henson (Rocky Ford, CO)
Alex Hernandez (Garden City, KS)
Andrea Michelle Hernandez (Lamar)
Carlos Ivan Hernandez Varela (Granada)
Shelby Ann Holden (Granada)
Lysa Marlene Lucero (Jemez Pueblo, NM)
Oscar Maldonado (Greeley, CO)
Gabriel Manibog (Kula, HI)
James Richard Moffett (Denver, CO)
Kylee Rae Morris (Lamar)
Skyler Blake Nelson (Amarillo, TX)
Krystal Ramsey (Sheridan Lake)
Jaime Lee Rangel (Lamar)
Katelyn Marie Reagin (Firestone, CO)
Shae Rosalee Robinson (Covington, OH)
Reginald Matthew Ross (Dacula, GA)
Gabrielle Rene Stephens (Arapahoe, NE)
Andi Marie Todd (Paoina, CO)
Makennah Tyree (Lamar)
Valorie Dashaun Walker (Houston, TX)
Blayton Joshua Williams (Jonesboro, AK)
Hunter Ellis Wilson (Holly)
Emily Catherine Womeldorff (Englewood, CO)
Students receiving these honors must complete a minimum of 12 college-level credits during the semester to be eligible for the recognition. Students who qualify for these awards will receive a notation for that semester on their official transcripts.