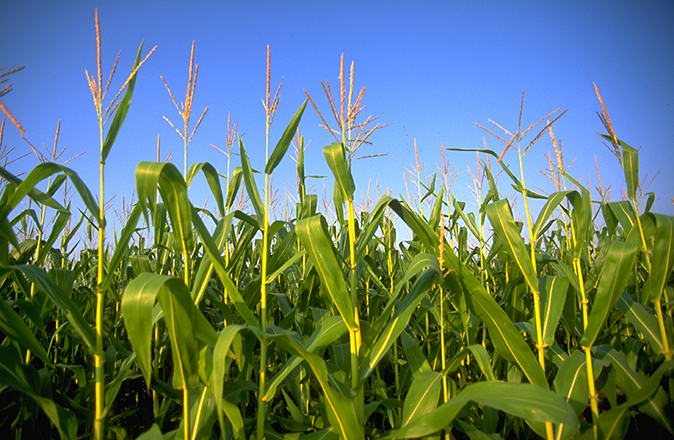 Published
Saturday, December 24, 2016
By Eric Brown
Improved seed varieties, advanced production techniques and innovative growing practices helped corn growers achieve ever-higher yields in the National Corn Growers Association (NCGA) 2016 National Corn Yield Contest. The National Corn Yield Contest is now in its 52nd year and remains NCGA's most popular program for members. Participation in the contest remained strong in 2016, with 7,972 entries received.
Current and former board members for the Colorado Corn Administrative Committee (CCAC) and Colorado Corn Growers Association (CCGA) were among those who placed high in the state's rankings of the yield contest, which included current CCAC board member Gary Melcher, as well as Jim Lenz, who is a past CCGA president.
Nationally, the 18 winners in six production categories had verified yields averaging more than 375 bushels per acre, compared to the projected national average of 175.3 bushels per acre in 2016. While there is no overall contest winner, yields from first, second and third place farmers in all production categories topped out at 521.39 - accomplished by Randy Dowdy of Valdosta, Ga. A record five national entries surpassed the 400-plus bushel per acre mark.
"The contest provides farmers more than just an opportunity for friendly competition; it generates data that impacts future production practices across the industry," said Brent Hostetler, chair of NCGA's Stewardship Action Team. "The techniques first developed by contest winners grow into far-reaching advances, helping farmers across the country excel in a variety of situations. Our contest emphasizes innovation both from growers and technology providers, thus enabling us to meet the growing demand for food, feed, fuel and fiber."
RESULTS FROM COLORADO
(Colorado competes in 4 of 6 national categories)
Irrigated
1. Brian Knapp, Rocky Ford, 323.06
2. Steve Mauro, Pueblo, 288.87
3. Nathan Weathers, Yuma, 270.37
Irrigated, No-Till/Strip Till
1. Paul Evans, Towaoc, 303.99
2. Gary Melcher, Holly, 284.54
3. Jim Lenz, Holyoke, 282.46
Non-Irrigated
1. Harry Brinkema, Holyoke, 153.03
2. Kirby Atkins, Haxtun, 148.72
Non-Irrigated, No-Till/Strip-Till
1. Brad Phillips, Burlington, 169.76
2. Rick Seedorf, Yuma, 165.11
3. Steve Millage, Holyoke, 155.05