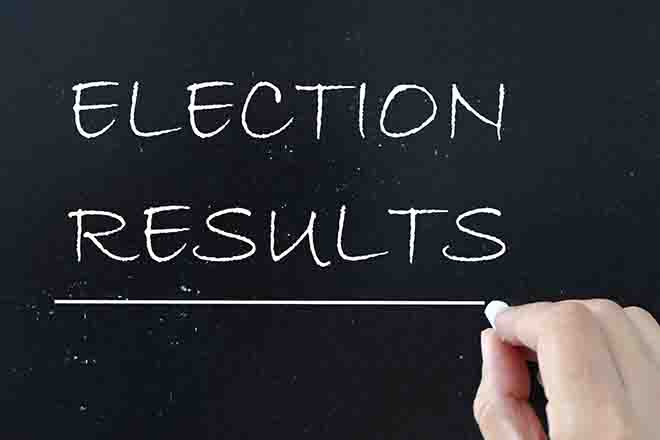 Published
Tuesday, December 6, 2022
(The Center Square) - The 2022 midterm election results have been certified in Arizona, although some candidates have refused to concede in their respective races.
Arizona Governor Doug Ducey, Secretary of State Katie Hobbs, Attorney General Mark Brnovich, and Arizona Supreme Court Chief Justice Robert Brutinel met on Monday morning to canvass the November 2022 election results, as required by state law.
"Arizona had a successful election," Hobbs said during the event. "But too often throughout the process, powerful voices proliferated misinformation that threatened to disenfranchise voters. Democracy prevailed, but it's not out of the woods. 2024 will bring a host of challenges from the election denial community that we must prepare for."
Now that the results have been certified recounts in close races, including the state's attorney general and state superintendent races, can soon begin.
The attorney general's race is one of two statewide races where the losing candidate has not accepted the election results. The other is the governor's race.
Republican Abe Hamadeh trails Democrat Kris Mayes by 510 votes going into a recount. Hamadeh compared the election to a Syrian election -- a country wildly believed to hold rigged elections.
Meanwhile, Hobbs defeated Republican Kari Lake 50.4 percent to 49.6 percent in the governor's race. Lake has not conceded, and while the race was not close enough to go to a recount, she will likely file a lawsuit contesting the election results this week, according to Time Magazine.
Lake will try to make her case based on tabulator machine problems faced on election day at about 30 percent of Maricopa County's voting locations. However, Maricopa County voting officials insist that everyone's votes were counted and that the county denied nobody the opportunity to vote.
During the certification event on Monday, Governor Ducey said that Arizonans had their voices heard and spoke of the importance of voting.
"This is a responsibility I do not take lightly," Ducey said Monday before signing the canvass. "It's one that recognizes the votes cast by the citizens of our great state. Voting is a fundamental principle of our nation's democracy. It's an important right, and an effective method in ensuring Americans' voices are heard."
Additionally, Brnovich issued a press release separate about the certification event, ensuring voters that he will continue to take seriously any voting irregularities people witnessed in the 2022 election.
"The Arizona Constitution and statutes make clear that the governor and the attorney general merely serve as witnesses to the SOS's certification," Brnovich said. "Ultimately, the counties are tasked with the actual certification responsibilities and delivering the "official canvass" to the SOS. Thus, any issues or irregularities will have to be resolved in an election contest brought against the SOS and the relevant county election officials."