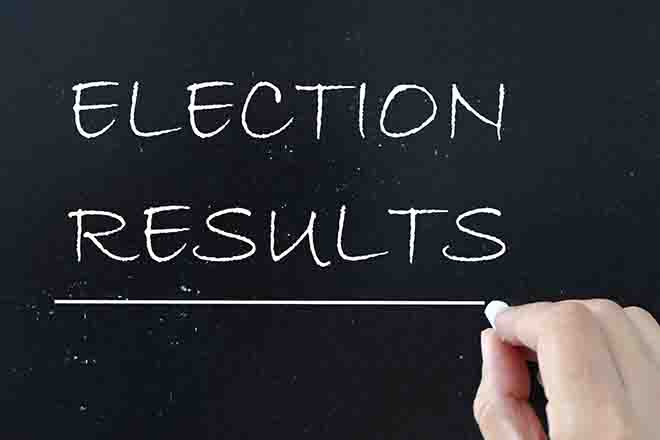 Published
Wednesday, November 30, 2022
(The Center Square) - Election results are being challenged in Maricopa County, but the results have been certified.
The Maricopa County Board of Supervisors met on Monday to certify the Canvass of the 2022 November General Election.
State law says that the Board of Supervisors must certify the canvass of an election no more than 20 days after Election Day, and November 28 is 20 days after election day.
"My colleagues and I felt it was important to gather all the data and information we could about the administration of the November General Election before holding a public meeting to discuss certifying the results," Board of Supervisors chairman Bill Gates said in a press release. "Far from rushing, we are being deliberate and methodical before certification."
At the November 28 meeting to certify the results, District 5 Supervisor Steve Gallardo praised Maricopa County election workers for the work they've done this year.
"I appreciate the hard work of all of our elections officials across the state of Arizona," he said. "They have worked so hard over the last several months to make the 2022 election come forward. I know what it takes. I've been there. I spent many of my early years there in the Maricopa County Recorder's office Elections Department. I just know the work and dedication that goes in."
During that same meeting, County Recorder Stephen Richer said that people in the county worked tirelessly to have a fair and clean election and that they are confident that the results they are certifying are accurate.
However, he added he doesn't like seeing a lack of trust in elections in the state and across the country.
"Starting November 4, 2020, two months before I took office, election administration has been front and center news in Arizona, and it's been filled with hate and it's caused divisions where there shouldn't be divisions," Richer said. "I imagine this will have to continue for at least for another few weeks, but I don't think it is good for Arizona and I hope it can change in 2023."
The certification comes at a time when both Kari Lake, the Republican gubernatorial this year, and Abraham Hamadeh, the Republican attorney general candidate, are challenging their respective election results. Neither has conceded in their respective election, despite losing.
Hobbs beat Lake 50.3% to 49.7% in the governor's race with a vote differential of 17,116, according to the Secretary of State's office. Meanwhile, Democrat Kris Mayes holds a narrow 510-vote lead over Republican Hamadeh, a race that's going to a recount.
Lake recently filed a lawsuit demanding various documents from Maricopa County election officials regarding the 2022 midterm election, according to CBS 5.
She is demanding all public records related to voters who showed up to vote and weren't able to or had to go elsewhere to vote, including names and contact information. Her campaign also wants records about people who tried to check in at two voting centers, and documents regarding ballots with write-in candidates in state Senate District 22.
Plus, Hamadeh alleged the results of the election were rigged against him.
"My parents came here from Syria, they didn't expect Arizona elections to be so similar," he tweeted.
The recount in the Hamadeh race is expected to begin on December 5.