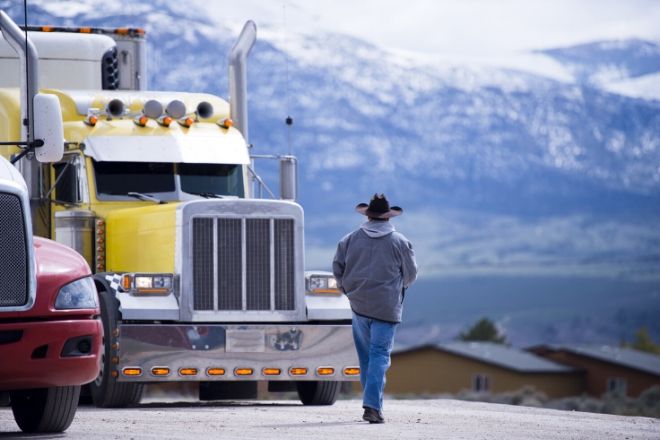 Published
Tuesday, May 19, 2020
There are many benefits to a career as an independent contract trucker. You manage your own schedule, work independently from others, and spend your days enjoying the freedom of the open road. However, just like with any other career, truck drivers need to pay close attention to their wellbeing while on the job. Because your workplace is your own truck's cab, it's up to you to create safe and healthy habits. Take excellent care of yourself and your career with these health and wellness tips for professional truck drivers.
Get Your Steps In
Spending all day cooped up in your truck can take its toll on your body. Make sure you get the physical activity you need each day. Even a little bit goes a long way if you make it into a habit. Stretch at the beginning and end of the day to loosen up any stiff muscles or joints. You should also perform these stretches every time you stop. While at rest stops, make a point of walking around for a little bit to get your blood flowing. Regular habits like these will help you stay fit and energized throughout your trips.
Keep a Balanced Diet
What you eat has a major impact on your overall health, so it's no wonder that one of the biggest health and wellness tips for professional truck drivers is to maintain a nutritious diet. Working as a truck driver offers many temptations like fast food or unhealthy snacks. Learn how to eat healthy while on the road so that you can continue to give your body the fuel it needs to stay alert, energized, and strong. While there's no harm in indulging yourself once in a while, make sure your overall diet focuses on healthy snacks and nutritious meals. Drink plenty of water, too!
Give Yourself a Break
Just as spending all day in front of the computer causes strain, so does spending all day in the driver's seat. Make sure you give yourself the break you need by stopping regularly. As mentioned above, you should use these rests to stretch and walk around. Breaks help you rest your body and eyes after staring at the road all day. They also work to combat restlessness in the driver's seat. When you take breaks regularly, you can stay refreshed and focused for longer when you return to the road.