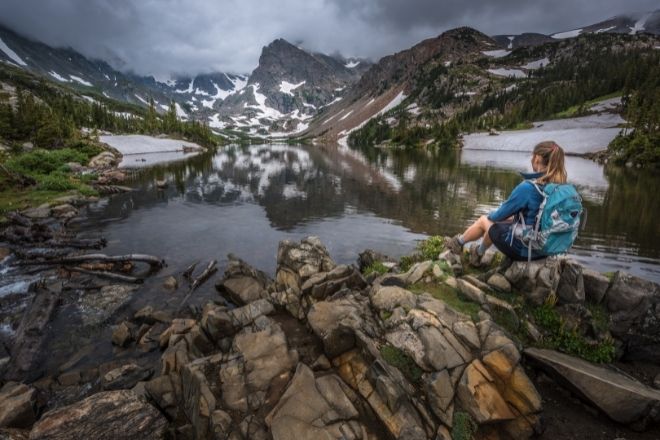 Published
Tuesday, June 8, 2021
Taking your workout routine outside is one of the greatest ways to pick up your mood while getting fit and healthy. Though you can start an outdoor workout routine anywhere in the country, some locations are simply better than others for a refreshing run, hike, or bike ride. Whether you're looking for a new city to visit or to move to, if you're athletic in any sense of the word, one of the best U.S. cities for outdoor workouts may be your next destination.
Denver, CO
Adventurous, athletic people flock to the entire state of Colorado like chickens to feed--but one of the prime destinations for physically fit individuals to visit at least once in their lives is none other than Denver. Whether it's summer or winter, Denver has outdoor activities to keep your adrenaline pumping at any skill level. Take a walk through one of the city parks, ski down one of the famous slopes, or find a mountain to hike or climb--the choice is up to you.
Where Denver differs from every other city, however, is with its altitude. Denver is at a higher altitude than most other cities in the country--so much so that you may need a couple of days to acclimate to the altitude before you begin working out. The high altitude helps your body perform better under athletic stress--allowing you to get more done.
Athletes who dream of the Olympics may also want to visit Colorado Springs on the western edge of Colorado, otherwise known as the training destination for U.S. Olympians. Even if you don't plan on becoming an Olympian, touring around Colorado can give you plenty of motivation to stay on your workout routine.
Portland, OR
One of the most important elements of the best U.S. cities for outdoor workouts is the variety of activities open to fitness enthusiasts. Portland has it all--riverside beaches, proximity to famous national parks, and even Mt. Hood to the east. Take a trek to the northwest to see the beautiful coastline of the nearby city of Astoria, OR. Capture maritime history as you push your fitness limits and work up a storm in the cool Pacific Northwest air.
Charlotte, NC
Nestled right near the heart of Appalachia is the history-rich city of Charlotte, North Carolina. Just like the other options on this list, Charlotte provides athletes with plenty of outdoor fitness options all year. Take a hike in the beautiful mountainside parks, go north to Lake Norman for some water-based fun, or check out the trails within the city itself for an incredible experience in any weather.