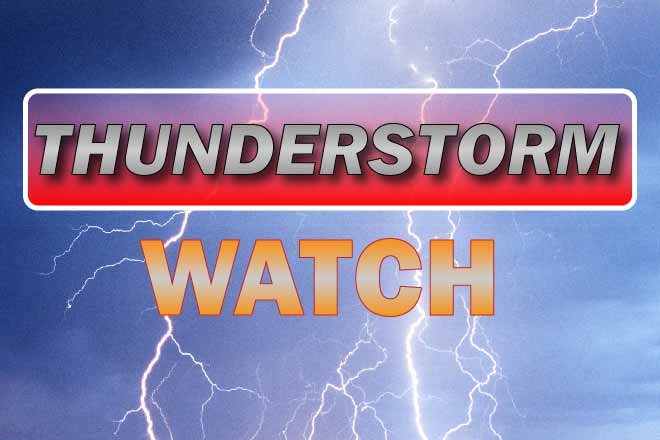 Published
Friday, June 26, 2020
The National Weather Service has issued a severe thunderstorm watch until 9:00 p.m. Friday for nearly all of the counties in eastern Colorado.

Radar image updates every five minutes.
Hail up to one inch in diameter, along with wind gusts to 70 miles per hour, can be expected with any thunderstorms that develop throughout the afternoon. Supercell thunderstorms could produce weak tornadoes.
While there is some risk for isolated tornadoes across most of the plains, the greatest tornado chances are expected to be in El Paso County into Douglas and Elbert counties. Two-inch hail is also possible across the same area.
By mid-afternoon, storms are expected to start forming close to the mountains and spread eastward. In southern Colorado, the first storms had begun to form over Teller County by 1:30 p.m. Between 5:00 and 8:00 p.m. severe weather is predicted to reach as far east as Limon and La Junta, and approach the Colorado-Kansas border between 7:00 and 10:00 p.m.
Much of Colorado has been plagued by drought, and moisture is needed to help slow drought expansion that has been occurring over the past two months.
Counties covered under the watch include
Adams
Arapahoe
Baca
Bent
Boulder
Broomfield
Cheyenne
Crowley
Denver
Douglas
Elbert
El Paso
Huerfano
Jefferson
Kiowa
Kit Carson
Larimer
Las animas
Lincoln
Logan
Morgan
Otero
Phillips
Prowers
Pueblo
Sedgwick
Teller
Washington
Weld
There is also potential for flooding across the central plains where thunderstorms do develop.