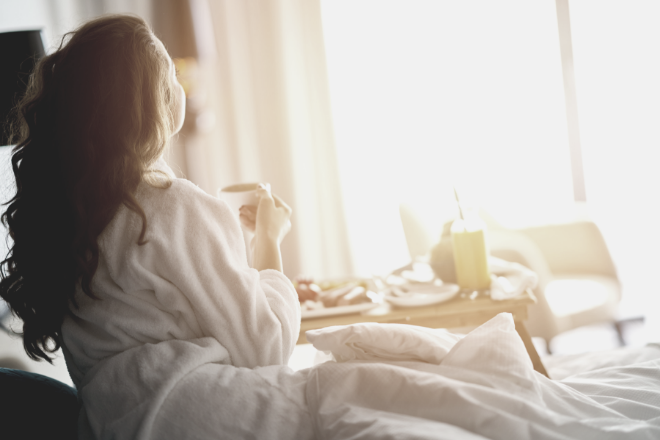 Published
Tuesday, June 4, 2019
Colorado is endlessly beautiful no matter the season, and it features plenty of places to stay that give you the opportunity to take everything in. Hotels and resorts are an awesome idea, but for a more romantic and personal stay, think about staying at a bed and breakfast. Try something a bit more relaxed and intimate at one of our favorite bed and breakfasts in Colorado.
Estes Park
Located on eight acres of land near Rocky Mountain National Park, Sonnenhof's Lakewood Manor is a wonderful place to start your day before hiking through the park. Nature awaits you right at the doorstep--the manor has wonderful views of Mary's Lake and their private gardens. Breakfast is served each morning at 8:30 and includes plenty of delicious savory and sweet items.
Idaho Springs
One of our favorite bed and breakfasts in Colorado lies at an altitude of 10,500 feet. Silver Lake Lodge blends a rustic ambiance with luxurious amenities--each of the eight cozy rooms has its own unique theme and romantic amenities. The lodge is adults-only, so you can sit on the back porch and enjoy a nice glass of wine and the stunning view.
Crested Butte
The longest-operating lodge in the county, the Nordic Inn sits not far from the ski lifts at the base of Crested Butte Mountain. You can find all the services and amenities of a contemporary boutique bed and breakfast here. You'll also get a scrumptious breakfast to keep you energized through the day's adventures, after which you can return to an intimate lounge with fabulous views of the area.
Boulder
When you stay at Briar Rose Bed and Breakfast, you'll get a better sleep than Sleeping Beauty ever received. Found in the heart of Boulder, this B&B is a leader in ecologically conscious hospitality. They serve only organic breakfasts and cater to guests' dietary restrictions, compost their food and lawn waste, and so much more. The main house was built in the 1880s, signifying the inn's overall charm. Stay at Briar Rose for beautiful sights and an eco-conscious trip.
Evergreen
This bed and breakfast is best known for its Tree House room, an utterly private two-level hideaway. All the rooms in this inn are full of luxurious amenities and remarkable beauty. The inn is just a three-minute drive to Evergreen Lake, and there's also plenty to do and see in the town of Evergreen. Come home after a long day to a B&B that truly embodies "Colorado chic."