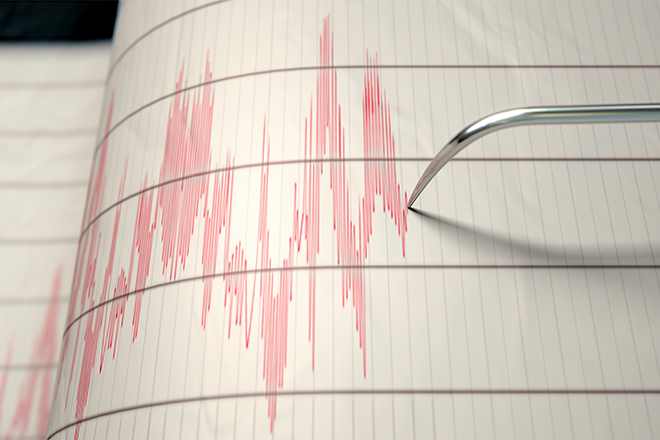 Published
Friday, November 30, 2018
The United States Geological Survey recorded a 7.0 earthquake centered about nine miles north of Anchorage, Alaska, Friday. The quake struck at 8:30 a.m. local time (10:30 Mountain Time) and has been followed by at least at least nine aftershocks measuring 3.4 or greater on the Richter Scale. The strongest aftershock measured 5.7.
The earthquake occurred at a depth of more than 25 miles beneath the surface and prompted a tsunami warning for the Cook Inlet area and southern Kenai Peninsula. The warning was later cancelled.
daunting footage of a collapsed road exit in Anchorage, Alaska after today's earthquake (via Dillon Vought) pic.twitter.com/22BLdX1uIr

-- J.D. Durkin (@jiveDurkey) November 30, 2018
Social media lit up with reports of damage throughout the area, including a number of roads that had buckled and cracked. Some store shelves and their contents tumbled into aisles.
No deaths have been reported so far. Television station KTVA reported that power was out in some areas. Station staff had been evacuated from their building, which showed extensive damage during live reports from just outside the facility.
My heart goes out to the people of Anchorage, Alaska after today's 7.0 #earthquake. Some of the photos and videos coming in are really incredible. Stay safe! https://t.co/ifZH3x8LUN

-- Ed Krassenstein (@EdKrassen) November 30, 2018
Anchorage has a population just under 300,000 people and is the largest city in Alaska.
Quakes are common across Alaska. So far in 2018, nearly 44,000 have been recorded according to the Alaska Earthquake Center.
In 1964, a magnitude 9.2 earthquake struck Alaska, causing extensive damage. The video below has more details.