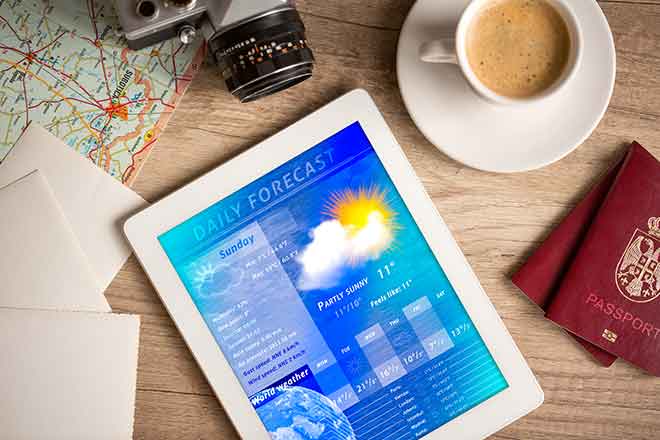 Published
Tuesday, August 6, 2019
Temperatures in the 90s are expected to continue across Kiowa County Tuesday, accompanied by a slight potential for afternoon and evening thunderstorms to return to the area.
Towner can look for the low 90s, while nearly 80s miles away in Arlington, upper 90s are forecast under sunny skies. Overnight, lows in the mid-60s are expected county-wide.
Late-day thunderstorms are possible, but unlikely, while chances increase slightly Tuesday night up to 11:00 p.m. Better opportunities for thunderstorms show up Wednesday and Thursday night, with potential for rain continuing at least through Sunday as monsoon moisture continues to flow across the area.
Light wind is also in the forecast for Tuesday, generally beginning the day out of the northwest before shifting to the southeast later in the day.
Currently, KiowaCountyPress.net Live Weather from downtown Eads shows W wind at 4 mph. The current temperature is 89, with 0.03 inches of rain so far today. The strongest wind gust since midnight was 16 mph, while the high temperature for the day so far was 90 at 12:13 PM.
Weather information updated throughout the day is available at http://weather.KiowaCountyPress.net.
Kiowa County Weather Outlook for August 6, 2019

Community

High

Low

Chance of Precip

Wind Gust

Direction

Arlington

98

65

20

5 - 10

NNW -> SSE

Haswell

94

64

20

5 - 15

ESE -> SW

Eads

94

64

20

5 - 10

NW -> SE

Chivington

94

64

20

5 - 10

NW -> SE

Sand Creek Massacre NHS

94

64

20

5

NW -> SE

Brandon

93

64

20

5-10

NW -> SE

Sheridan Lake

93

64

20

5 - 10

WNW -> SE

Towner

92

64

20

5 - 10

E