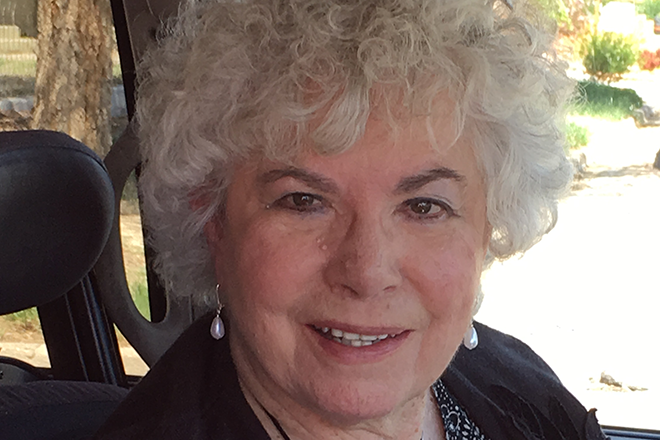 Published
Monday, February 6, 2017
By Doris Lessenden
"May the God of HOPE fill you with all JOY and PEACE as you trust in Him." Romans 15:13
Several folks have had bad falls lately. The good news is that Margaret Frazee and June Weeks are back in Eads and now recuperating for a couple of months in Weisbrod till their limbs heal. Whit Eikner and Brandon Hoffman were the good Samaritans who found Jack Gardner where he fell and took him to the hospital. He is in Denver with family now. Monday, Jack Dixon was scheduled for surgery after tangling with a horse.
Monday, February 13th is the date that readers are welcome to come to the Plains theatre in Eads at 6:00 p.m. to view the showing of Mr. G. Lou Turner's Eads News Network Episode 2.
D. C. Callum, our local dentist, will be in his office at Weisbrod Hospital on February 15 and 16th. One can call the Weisbrod office at 438-5401 for an appointment. I met him last summer. He is a friendly man who can do most any procedure right here in Eads America.
The Chamber of Commerce met last Wednesday to plan for the serving of the annual "Snow Goose Breakfast". Jan Richards also gave updates on happenings and projects with the Kiowa County Economic Development Foundation.
Next week on Tuesday is Valentine's Day. Those who want to show their love and caring can buy pretty fresh flowers, candies, cards, jewelry, and other lovely gifts in the local HealthMart. Crow's Stop and Shop has items to delight your loved ones too. Also the Maine Scoop in the Theatre has yummy baked goods, jars of mixes, and gift certificates. Likewise the local restaurants have gift certificates. J&J Liquor is having a Valentine Taste Testing on February 11 and also have valentine specials.
Although last Thursday was quite icy about town, more caring persons came to the ECU that usual for "Coffee Hour". Then several of us went to the Senior Center for the monthly Brunch. It was well worth the effort because of the good breakfast casseroles, fruit compotes, biscuits and gravy plus warm pecan cinnamon rolls. March 2nd is the next Brunch and the noon pot luck will be Feb. 15th. Remember that people over 55 are most welcome to dine with us. Don't feel you need a special invitation, just come. The Center will be opened on Monday afternoons to play board games and cards. Last Thursday evening a good sized group met at the Center to play games.
It is just so exciting to see all the ground breaking and action of Andy and Kathy McCracken's family and their son's families and the Pearson family from Lamar who are building two new businesses in Eads on Highway 287 and Wansted Street. Andy told me that they will be more ready to share details next week.
Eads wrestlers competed in the Ordway tournament Saturday and will be at the Regional Tourney next week. Best wishes to Trevor Randel, Ben Splitter, Chance Fowler, and Rhett Uhland. The Kit Carson and Eads Basketball teams played here Friday night. On Thursday of this week, Eads Eagles will travel to South Baca and will host the Plainview Teams on Friday here in Eads.
One of the top rated movies of the year, "La La Land" will be shown at the Plains on Feb. 10, 11, and 12th. The musical previews look to be really entertaining. Oh, and it is so nice to enjoy an ice cream cone or milk shake, beside other goodies our Theatre group offers. A new buttered pop machine has been ordered so that may be another favorite to try.
Last week more empty houses were opened up to rent or to sell. This is good for the economy and also because so many families are eager to live in Eads.
Doris Copeland was hosted with an ice cream bar Birthday Party at the Coffee House last Friday around six tables placed together. Tina (Walker) Kraft is learning the steps of managing the Prairie Pines. Linda Watts and Pam Weirich and the staff are guiding her through the learning process. Welcome, Tina!