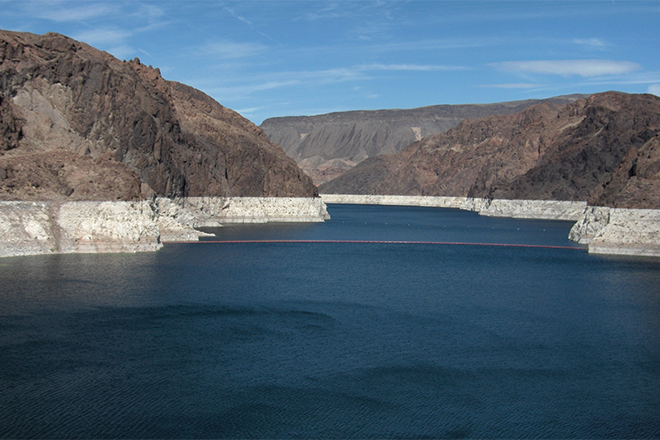 Published
Thursday, July 21, 2022
(Nevada News Service) Water conservation groups are speaking out against a plan from the states of New Mexico, Colorado, Wyoming, and Utah to divert less water from the Colorado River.
Upper Basin states sent a letter this week to the federal Bureau of Reclamation laying out a five-point plan.
Gary Wockner, executive director of the nonprofit Save the Colorado, argued the proposal would mostly preserve the status quo, which has led to historic low water levels at Lake Mead.
"This is not a good-faith effort," Wockner asserted. "I think it probably should just infuriate the lower basin, and the people of Nevada, because the Upper Basin states are not taking it seriously."
The letter complained water users in the Upper Basin states already suffer chronic shortages but agreed to extend a program paying farmers to use less water. The feds require the seven states dependent on the Colorado River to reduce usage by 20 to 30 percent in 2023, about 2-4 million acre feet of water. The Southern Nevada Water Authority did not provide a response by deadline.
Wockner noted the feds threaten to impose a solution if the western states do not agree on a workable plan.
"This is a historic phenomenon, where the federal government is saying that they have the authority to protect those dams, and protect the hydropower plants and make sure everything keeps running," Wockner explained.
Nevada has been ramping up water restrictions and banning nonfunctional grass starting in 2026. And just this week Las Vegas restricted the size of new residential pools. Finally, now through the end of August, the Southern Nevada Water Authority has banned watering between 11 a.m. and 7 p.m. Monday through Saturday or at any time on Sundays.