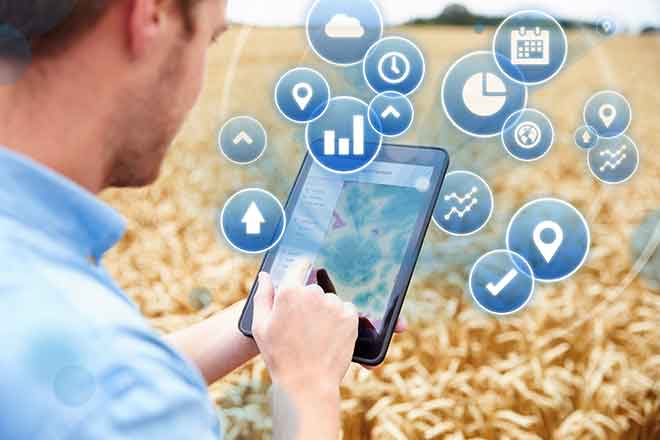 Published
Tuesday, April 23, 2019
Isolated precipitation held soil moisture supplies steady last week, according to the Mountain Region Field Office of the National Agricultural Statistics Service, USDA.
In northwestern counties, snow cover receded from meadows and south-facing slopes, but moving stock to pasture was noted as still a few weeks off. Northeastern county reporters noted calving was nearing completion and fieldwork progressed around precipitation events. Below freezing temperatures at night hindered some progress.
In east central counties, beneficial moisture was received and reporters noted winter wheat was growing quickly.
In the San Luis Valley, warmer and drier conditions aided producer fieldwork. Barley emergence picked up and seed potato growers were noted as just beginning to plant last week. Alfalfa damaged last winter was reported as being replanted to another crop for this year.
In southeastern counties, last week was dry and windy. A reporter noted producers were preparing to plant corn, despite cooler ground.
Statewide, winter wheat condition was rated 73 percent good to excellent, compared to 36 percent rated good to excellent last year.
As of April 22, 2019, snowpack in Colorado was 128 percent measured as percent of median snowfall. The Southwest and San Luis Valley were 159 and 130 percent, respectively.
Stored feed supplies were rated 1 percent very short, 17 percent short, 80 percent adequate, and 2 percent surplus.
Sheep death loss was 1 percent heavy, 82 percent average, and 17 percent light.
Cattle death loss was 1 percent heavy, 86 percent average, and 13 percent light.
CROP AND LIVESTOCK PROGRESS

Commodity

Current week

Previous week

Previous year

5-year average

(percent)

(percent)

(percent)

(percent)

Barley

Planted

63

37

57

48

Emerged

10

2

13

NA

Corn

Planted

2

--

2

4

Onions

Planted

28

11

56

54

Potatoes inside San Luis Valley

Planted

2

NA

NA

NA

Potatoes outside San Luis Valley

Planted

19

9

25

34

Sugarbeets

Planted

32

14

26

33

Winter wheat

Pastured

18

25

3

7

Jointed

15

11

19

29

Cattle and calves

Cows calved

84

78

85

85

Sheep and lambs

Ewes lambed

91

85

89

80

DAYS SUITABLE FOR FIELDWORK AND SOIL MOISTURE CONDITION

Current week

Previous week

Previous year

5-year average

Days suitable for fieldwork

5.7

4.6

4.6

4.9

Topsoil moisture

(percent)

(percent)

(percent)

(percent)

Very short

1

--

25

10

Short

6

7

28

23

Adequate

88

89

46

63

Surplus

5

4

1

4

Subsoil moisture

Very short

1

1

17

13

Short

15

18

34

29

Adequate

81

79

48

56

Surplus

3

2

1

2

CROP, LIVESTOCK, PASTURE AND RANGE CONDITION

Commodity

Current week

Previous week

Previous year

5-year average

(percent)

(percent)

(percent)

(percent)

Alfalfa hay

Very poor

2

NA

5

NA

Poor

5

NA

16

NA

Fair

13

NA

29

NA

Good

72

NA

43

NA

Excellent

8

NA

7

NA

Pasture and range

Very poor

1

2

24

11

Poor

7

9

23

23

Fair

29

39

32

34

Good

60

46

21

29

Excellent

3

4

--

3

Winter wheat

Very poor

--

--

11

8

Poor

3

4

18

14

Fair

24

34

35

33

Good

56

54

34

39

Excellent

17

8

2

6

Livestock

Very poor

1

1

--

--

Poor

3

4

3

2

Fair

18

21

18

20

Good

72

68

74

70

Excellent

6

6

5

8