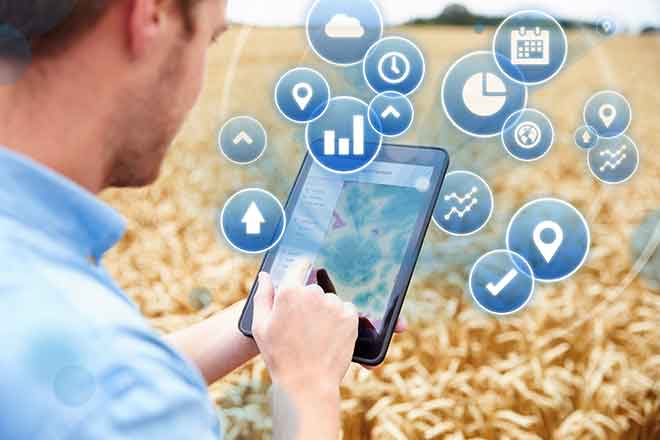 Published
Friday, April 10, 2020
Spring fieldwork continued amidst scattered snow and rain events, according to according to the Mountain Region Field Office of the National Agricultural Statistics Service, USDA.
Much of the state, except central and portions of extreme northwestern counties, were experiencing abnormally to severe drought conditions, according to the latest U.S. Drought Monitor report.
In northeastern counties, light moisture was received. Producers continued preparing for spring planting and barley planting picked up in some localities. Producers calving and lambing continued to benefit from mostly mild weather. Concerns were noted for rangeland and non-irrigated crop moisture needs going forward, especially with recent high winds.
In east central counties, some areas received good moisture from rain and snowfall, while others remained very dry.
Winter wheat in Kiowa County was reportedly in very poor condition due to lack of moisture and damaging high winds. Some producers in the county were chiseling wheat fields or in the process of contacting their crop insurance adjuster.
In the San Luis Valley, last week remained dry and reports noted moisture was needed. Barley planting progressed although producers were awaiting irrigation water in order to continue.
In southeastern counties, light moisture was received but high winds quickly negated any benefits. Reports noted winter wheat was being chiseled and some producers had filed for losses on their acreage.
As of March 27, 2020, snowpack in Colorado was 104 percent measured as percent of median snowfall. The Southwest and San Luis Valley were 94 percent and 96 percent, respectively.
Stored feed supplies were rated 1 percent very short, 9 percent short, 83 percent adequate, and 7 percent surplus.
Sheep death loss was 42 percent average and 58 percent light.
Cattle death loss was 70 percent average and 30 percent light.
CROP AND LIVESTOCK PROGRESS

Commodity

Current week

Previous week

Previous year

5-year average

(percent)

(percent)

(percent)

(percent)

Barley

Planted

20

8

14

10

Onions

Planted

3

1

1

12

Winter wheat

Pastured

6

8

17

11

Jointed

2

1

5

4

Cattle and calves

Cows calved

73

62

67

67

Sheep and lambs

Ewes lambed

71

58

72

58

DAYS SUITABLE FOR FIELDWORK AND SOIL MOISTURE CONDITION

Current week

Previous week

Previous year

5-year average

Days suitable for fieldwork

53

49

55

56

Topsoil moisture

(percent)

(percent)

(percent)

(percent)

Very short

14

12

--

9

Short

22

22

5

23

Adequate

64

65

90

65

Surplus

--

1

5

3

Subsoil moisture

Very short

7

8

1

10

Short

20

24

12

26

Adequate

73

67

84

62

Surplus

--

1

3

2

CROP, LIVESTOCK, PASTURE AND RANGE CONDITION

Commodity

Current week

Previous week

Previous year

5-year average

(percent)

(percent)

(percent)

(percent)

Pasture and range

Very poor

4

4

2

8

Poor

9

9

7

20

Fair

28

30

49

37

Good

57

51

38

32

Excellent

2

6

4

3

Winter wheat

Very poor

12

11

--

3

Poor

15

16

3

12

Fair

25

22

27

33

Good

45

45

53

44

Excellent

3

6

17

8

Livestock

Very poor

1

1

1

--

Poor

4

4

3

2

Fair

23

27

22

19

Good

63

60

68

71

Excellent

9

8

6

8