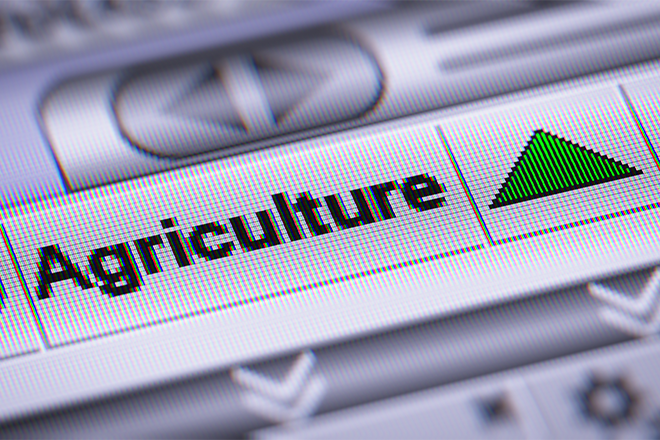 Published
Wednesday, October 10, 2018
Widespread moisture received across the state last week brought welcome relief to areas suffering from drought but delayed fieldwork, according to the Mountain Region Field Office of the National Agricultural Statistics Service, USDA.
In northwestern counties, a reporter noted much needed rain was received last week that helped alleviate dry conditions, at least for the short term.
In northeastern counties, a reporter commented substantial rain in areas delayed winter wheat planting but created more favorable conditions for germination of wheat that was previously seeded into dry soil. Rain also delayed harvest activities. A reporter noted producers were still waiting for corn and other crops to dry down before beginning harvest. Livestock producers were noted as seeking alternative feed sources due to poor pasture conditions and continued to sell and wean calves.
In east central counties, moisture received over the weekend aided winter wheat condition and emergence. A reporter noted corn harvest continued around precipitation events and producers expected to start sorghum harvest soon.
Southwestern counties also received beneficial moisture last week that provided short term relief, but drought conditions persisted.
In the San Luis Valley, moisture was sporadic and potato harvest made quick progress. Third cutting alfalfa harvest was virtually complete.
In southeastern counties, received moisture and heavy dew slowed harvest. A reporter in Otero county noted that corn in poor condition due to lack of adequate irrigation water during the year was cut for silage instead of grain.
Statewide, corn was rated 73 percent good to excellent, compared with 62 percent rated good to excellent last year. Stored feed supplies were rated 10 percent very short, 20 percent short, 68 percent adequate, and 2 percent surplus.
Sheep death loss was 64 percent average and 36 percent light.
Cattle death loss was 3 percent heavy, 72 percent average, and 25 percent light.
CROP AND LIVESTOCK PROGRESS

Commodity

Current week

Previous week

Previous year

5-year average

(percent)

(percent)

(percent)

(percent)

Alfalfa hay

3rd cutting harvested ..........................................

96

94

93

94

4th cutting harvested ..........................................

52

45

34

43

Corn

Mature ...............................................................

73

59

57

70

Harvested for grain ...........................................

20

11

8

14

Dry edible beans

Cut ....................................................................

97

92

86

87

Harvested ..........................................................

88

72

68

62

Onions

Harvested ..........................................................

95

94

83

76

Potatoes inside San Luis Valley

Harvested ..........................................................

78

54

68

66

Potatoes outside San Luis Valley

Harvested ..........................................................

82

72

62

NA

Sorghum

Mature ...............................................................

53

43

44

54

Harvested ..........................................................

13

9

2

10

Sugarbeets

Harvested ..........................................................

14

9

11

25

Winter wheat

Planted ..............................................................

78

67

68

79

Emerged ............................................................

56

39

37

47

DAYS SUITABLE FOR FIELDWORK AND SOIL MOISTURE CONDITION

Current week

Previous week

Previous year

5-year average

Days suitable for fieldwork ....................................

5.8

6.6

4.6

NA

Topsoil moisture

(percent)

(percent)

(percent)

(percent)

Very short .........................................................

12

18

1

6

Short .................................................................

33

41

13

27

Adequate ..........................................................

54

41

80

64

Surplus..............................................................

1

--

6

3

Subsoil moisture

Very short .........................................................

14

19

2

11

Short .................................................................

28

33

20

30

Adequate ..........................................................

57

47

75

58

Surplus..............................................................

1

1

3

1

CROP, LIVESTOCK, PASTURE AND RANGE CONDITION

Commodity

Current week

Previous week

Previous year

5-year average

(percent)

(percent)

(percent)

(percent)

Alfalfa hay

Very poor ..........................................................

9

10

3

NA

Poor ...................................................................

16

19

11

NA

Fair ....................................................................

29

30

23

NA

Good .................................................................

39

33

57

NA

Excellent ...........................................................

7

8

6

NA

Corn

Very poor ..........................................................

1

2

2

3

Poor ...................................................................

5

11

10

7

Fair ....................................................................

21

19

26

26

Good .................................................................

69

59

45

50

Excellent ...........................................................

4

9

17

14

Pasture and range

Very poor ..........................................................

31

28

2

5

Poor ...................................................................

31

29

14

16

Fair ....................................................................

19

17

25

29

Good .................................................................

17

23

45

41

Excellent ...........................................................

2

3

14

9

Sorghum

Very poor ..........................................................

4

6

6

7

Poor ...................................................................

6

8

9

15

Fair ....................................................................

26

26

19

32

Good .................................................................

60

55

53

41

Excellent ...........................................................

4

5

13

5

Sugarbeets

Very poor ..........................................................

1

1

2

1

Poor ...................................................................

5

9

5

3

Fair ....................................................................

18

34

18

17

Good .................................................................

53

45

59

64

Excellent ...........................................................

23

11

16

15

Sunflowers

Very poor ..........................................................

--

1

1

6

Poor ...................................................................

2

4

5

10

Fair ....................................................................

27

29

21

28

Good .................................................................

67

62

55

46

Excellent ...........................................................

4

4

18

10

Livestock

Very poor ..........................................................

2

2

--

--

Poor ...................................................................

2

4

1

2

Fair ....................................................................

16

25

25

18

Good .................................................................

71

62

68

70

Excellent ...........................................................

9

7

6

10