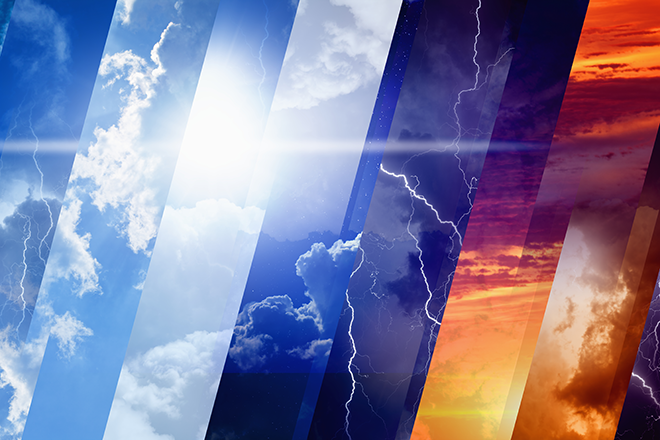 Published
Friday, April 28, 2017
By Chris Sorensen
As a spring snow storm system continues to move toward southeast Colorado, nearly all the area now faces a winter storm warning, a noticeable upgrade from earlier in the day.
The warning begins as early as 6:00 p.m. Friday near the Interstate 25 corridor, while a few areas, such as Colorado Springs and Pueblo, join the warning between 10:00 p.m. and midnight. Crowley, Otero, Kiowa, Bent, Prowers and Baca counties fall into the warning at 3:00 a.m. Saturday.
In total, counties now warned include Douglas, Elbert, Lincoln, Teller, El Paso, Pueblo, Custer, Huerfano, Las Animas, Baca, Prowers, Bent, Otero, Crowley and Kiowa.
Cheyenne and Kit Carson counties were added to the winter storm warning Friday afternoon.
Models are showing a slower and wetter trend to the system, prompting the upgrade to a warning. North winds may help limit the impacts for Colorado Springs and Pueblo.
Eastern counties can expect the storm to start as rain before switching to snow as colder air moves in. While areas north of Highway 50 can expect four to eight inches, areas to the south should look for a foot or more of snow.
Across the area, wind will be out of the northeast in the 15 to 25 mile-per-hour range, increasing to 20 to 35 mph Saturday for southeast counties. Gust could be higher, potentially in the 30 to 40 mph range. While winds will be near the blizzard threshold, the heavy, wet snow is less likely to reach criteria for limited visibility necessary for a blizzard warning.
As with any spring snow storm, tree and powerline damage is possible - be prepared for power outages.
Travel conditions could be hazardous Friday night through Sunday- check www.cotrip.org before driving anywhere in the area.
This is an evolving storm system, so check back for updates.
This article has been updated to include Cheyenne and Kit Carson counties in the winter storm warning based on changing conditions.