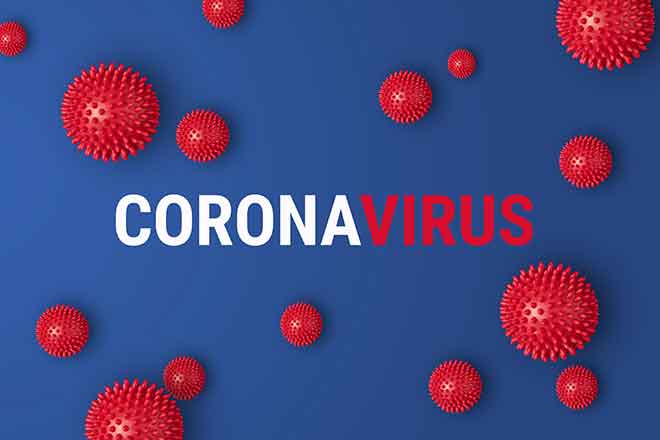 Published
Monday, March 16, 2020
Americans should expect to face more restrictions on their social interactions soon as government officials in states across the U.S. work to slow the spread of the coronavirus.
Illinois Gov. J.B. Pritzker banned dining in at all restaurants and bars in the state effective Monday night.
Ohio Gov. Mike DeWine says schools could be closed for the rest of the school year.
Retailers are closing stores or reducing their hours.
Passengers arriving to the U.S. from overseas are seeing long lines at customs.
These are just some of the developments as Americans see their lives altered in the face of the coronavirus pandemic.
Dr. Anthony Fauci, director of the National Institute of Allergy and Infectious Diseases, said on CNN's "State of the Union" Sunday morning that more needs to be done to reduce personal interactions throughout the country.
"I would like to see a dramatic diminution of the personal interaction that we see in restaurants and in bars," Fauci said. "Whatever it takes to do that, that's what I'd like to see."
On NBC's "Meet the Press," Fauci said Americans should be prepared for more lockdowns.
"I think Americans should be prepared that they are going to have to hunker down significantly more than we as a country are doing," he said.
France already closed restaurants, cafes, movie theaters and bars and Spain and Italy have restricted people from leaving their homes.
Pritzker placed similar restrictions on Illinois bars and restaurants.
"I am ordering all bars and restaurants in the state of Illinois to close to the public at the close of business Monday night March 16th through March 30th," Pritzker said. "We are working with restaurant owners and food delivery services across the state to see if restaurants can safely keep their kitchens open so the restaurants can continue food delivery at their homes. Additionally, we are allowing drive through and curbside pickups over this period."
Similar restrictions already are in place in some areas of the U.S.
Counties in the San Francisco Bay area of California have issued public orders banning gatherings of 10 or more people, including at restaurants, bars and theaters, unless all attendees can be at least 6 feet away from each other.
President Donald Trump declared a national emergency Friday over the pandemic as the number of confirmed cases approaches 3,000 in the U.S. At least 60 people have died here from COVID-19, the infectious coronavirus that originated in China in December. At least 40 of the deaths are in the state of Washington, the epicenter of the virus in the U.S.
Symptoms are mild for the vast majority of people who contract COVID-19. But for some, including the elderly and those with pre-existing conditions, symptoms can be much more severe.
While schools have closed for two to three weeks across the country, DeWine said Sunday on CNN that the current school year could be over.
"You know, this may not peak until the latter part of April or May," he said. "So we've informed the superintendents, while we've closed schools for three weeks, that the odds are this is going to go on a lot longer and it would not surprise me at all if schools did not open again this year."
Walmart announced Saturday that all of its U.S. stores would shorten its hours to give employees time to restock shelves and clean them. Walmart will be open from 6 a.m. to 11 p.m. beginning Sunday.
Nike announced Sunday that it was shuttering al of its U.S. stores and many throughout the world until at least March 27. Apple, Urban Outfitters and others also are temporarily closing.
The NBA, NHL and MLS suspended their seasons indefinitely last week. Major League Baseball suspended preseason and pushed back the start of its regular season. The PGA cancelled this weekend's Players Championship and postponed the Masters.
The NCAA cancelled all postseason tournaments, including its men's and women's college basketball playoffs.