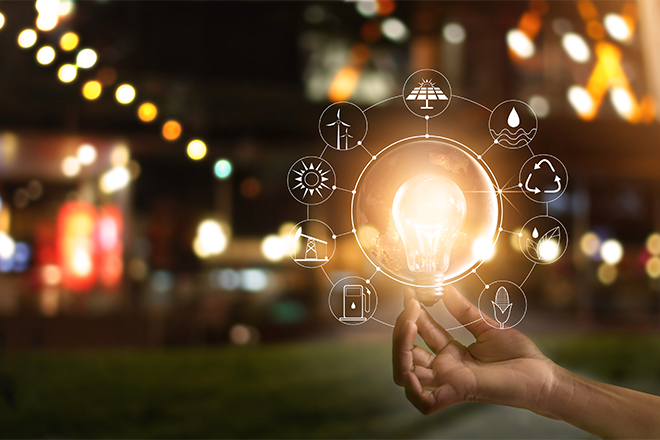 Published
Saturday, August 17, 2019
By Derek Draplin | The Center Square
An energy policy analyst for the conservative Independence Institute says the U.S. Environmental Protection Agency's proposed clean air rule change is "better for Colorado" because it gives states more flexibility in regulating energy matters.
Colorado Attorney General Phil Weiser this week joined 21 other state attorneys general in suing the EPA over its plan to replace the the Obama administration's Clean Power Plan (CPP) with the Affordable Clean Energy rule (ACE).
Brit Naas, an energy policy analyst with the Denver-based think tank, called Weiser's move political and "contrary to what [Weiser] claims are his stated goals - reduce carbon emissions."
"We remind his office and the people of Colorado that ACE is a regulation designed to curb CO2 by allowing states to do it in a way that works for them, not what works for Washington," Naas said.
Weiser said in a statement Tuesday that the proposed rollback is destructive to Colorado's efforts towards clean and renewable energy production.
"Because Colorado's economy relies on our natural resources, we are among the first to witness the effects of climate change. The EPA's rollback of clean air standards and climate rules and their proposed replacement undermine the rule of law and the work Colorado has already done to advance clean energy solutions and curb harmful emissions," Weiser said. "Protecting our land, air and water is a top priority for the Attorney General's Office. We owe it to future generations to ensure that climate change is treated as a serious threat and that the rule of law is fairly applied."
But Naas says both states and power plant operators will still have options to reduce carbon emissions.
"The ACE rule is better for Colorado and every other state because it puts individual states in charge of deciding what is best for their residents rather than being forced to accommodate dictates from Washington, D.C.," he said.
Naas added: "ACE gives power plant operators the flexibility they need when choosing the method by which they'll reduce their carbon footprint. Instead of implementing industry-wide emission standards - as the CPP did - ACE lays out technological improvements utilities can choose from that will best meet their needs and reduce their carbon emissions."
Naas also said the rule change doesn't mean Colorado's largest utility provider, Xcel Energy, will abandon its efforts to cut carbon emissions.
"It will not force Xcel Energy to dump its transition to utility scale wind and solar," he said. "The chief executive officers of some of America's largest electric utilities, including Xcel Energy ... explained during their annual meeting hosted by the Edison Electric Institute that the implementation of ACE will not hamper their decisions to cut their utility's carbon emissions."
Weiser joined the lawsuit with other attorneys general in California, Connecticut, Delaware, Hawaii, Illinois, Maine, Maryland, Massachusetts, Michigan, Minnesota, New Jersey, New Mexico, New York, North Carolina, Oregon, Pennsylvania, Rhode Island, Vermont, Virginia, Washington and Wisconsin.