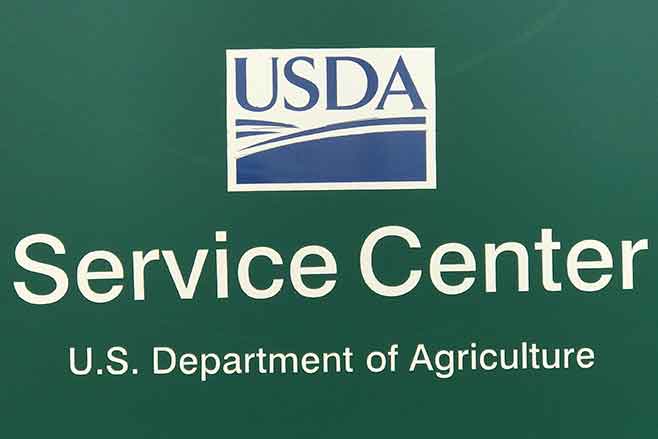 Published
Tuesday, June 16, 2020
IMPORTANT DATES TO REMEMBER:
PRIMARY NESTING SEASON - March 15 - July 15 - NO ACTIVITY PERMITTED ON CRP
FSA 2020 ACREAGE REPORTING DATE: EXTENDED TO AUGUST 14 - ONLY FOR PLANTED CROPS
CFAP - Signup May 26 - August 28
LFP - Signup ends January 30, 2021
2020- ARCPLC enrollment - Deadline June 30, 2020
2020 PLC YIELD UPDATE - Deadline September 30, 2020
WHIP+ signup - Begins March 23, 2020
Disclaimer: Information in this UPDATE is pertinent to Kiowa County FSA only. Producers reading this and that do not have FSA interest in Kiowa County are advised to contact their local FSA Office.
USDA Service Centers will continue to operate by phone appointment only for a few more weeks.
COVID-19 USDA GUIDANCE
There is no public access allowed into the Service Center at this time. Customers can call 719-438-5851 and schedule a phone appointment or can call with questions. The staff is working and will continue to provide customer service. Customers can use email, fax and phones to contact the office and/or employees. Contact information is provided below.
USDA Service Centers Open for Business by Phone Appointment Only
U.S. Department of Agriculture Service Centers are encouraging visitors to take precautionary measures to help prevent the spread of coronavirus.
The Kiowa County USDA Service Center will continue to be open for business by phone appointment only and field work will continue with appropriate social distancing. While our program delivery staff will continue to come into the office, they will be working with our producers by phone, and using online tools whenever possible. All Service Center visitors wishing to conduct business with the Farm Service Agency, Natural Resources Conservation Service, or any other Service Center agency are required to call to schedule a phone appointment.
Farm Service Agency: (719) 438-5851 extension 2 - Natural Resources Conservation Service: (719) 438-5851 extension 3.
Employees may also be contacted by email; the email addresses are listed below in the Service Center contact information.
Online services are available to customers with an eAuth account, which provides access to the farmers.gov portal where producers can view USDA farm loan information and payments and view and track certain USDA program applications and payments. Online NRCS services are available to customers through the Conservation Client Gateway. Customers can track payments, report completed practices, request conservation assistance, and electronically sign documents. Customers who do not already have an eAuth account can enroll at farmers.gov/sign-in.
For the most current updates on available services and Service Center status visit farmers.gov/coronavirus.
FSA County Committee nominations
The nomination period for the local FSA county committee opened Monday, June 15 and ends on August 1. To become a candidate, an eligible individual must sign the FSA-669A nomination form. The form and other information about FSA county committee elections are available at fsa.usda.gov/elections.
2020 FSA election in Kiowa County will be in administrative area LAA 1 - which is currently represented by Sean Harkness. This area is described as follows - county road 55 east to CO/KS state line - south at Kiowa/Prowers county line north to Kiowa/Cheyenne county line.
To be eligible to serve on an FSA county committee, a person must participate or cooperate in an FSA administered program, be eligible to vote in a county committee election and reside in the local administrative area where they are nominated.
Farmers and livestock producers may nominate themselves or others. Organizations representing minorities and women also may nominate candidates.
Elected county committee members serve a three-year term and apply their knowledge and judgement to help FSA make decisions on its commodity support programs; conservation programs; indemnity and disaster programs; emergency programs and eligibility.
CRP EMERGENCY GRAZING
Emergency grazing has been authorized in Colorado counties that are currently eligible for the Livestock Forage Program based on the severity of drought conditions from the U.S. Drought Monitor.
Either the CRP participant or the livestock producer can contact the FSA Office, by phone to begin the process. There are a number of forms that will require all CRP participants signature before approval can be issued. To speed the process along; either party needs to have a plan together for obtaining those signatures, especially those of non-resident owners.
There is no payment reduction for Emergency grazing
Call the FSA Office for more information
719-438-5851
Ext. 2 - FSA
Ext. 3 - NRCS
FAX: 844-332-7501
Email: dawna.weirich@usda.gov; charla.ferris@usda.gov; hallie.barlow@usda.gov
NRCS responsibilities
The livestock producer will work with NRCS on the required grazing plan. During the primary nesting season; which will not end until July 15 the stocking rate is 50% of normal carrying capacity. After July 15, it the stocking rate will increase to 75%.
The CRP contract participants will be required to sign a modified Conservation Plan of Operations which NRCS will generate.
FSA responsibilities
CRP participants must -
Complete CRP - 117, request to graze (one signature of current CRP participant required)
Sign terms and conditions for Emergency Grazing.
Sign modified CPO generated by NRCS.
Livestock producer must -
Sign statement that the acreage will not be subleased; if the livestock producer is not a participant on the CRP contract being grazed.
Follow the grazing plan established by NRCS.
When all signatures have been obtained the CRP contract participants and the livestock producer will receive a letter of approval. There can be NO grazing of the acreage until the approval letter is received by either party.
IMPORTANT: Livestock producers and CRP producers must work together with the grazing of the CRP acreage. Any damage to the CRP contract acreage will be the responsibility of the CRP contract participants. USDA/CCC has a binding and legal contract with the participants NOT with the livestock producer.