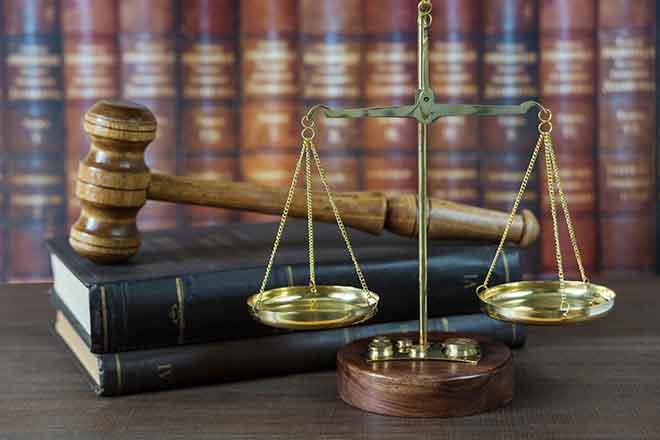 Published
Friday, November 1, 2019
BEFORE THE COLORADO GROUND WATER COMMISSION
CONCERNING THE NORTHERN HIGH PLAINS DESIGNATED GROUND WATER BASIN: KIOWA COUNTY
TAKE NOTICE that pursuant to Section 37-90-107(1), C.R.S., as amended, Sheridan Lake Water District (hereinafter "applicant") has made an application for a well permit for an allocation of designated ground water from the Dakota aquifer (hereinafter "aquifer") underlying 640 acres generally described as Section 15, Township 17 South, Range 44 West of the 6th Principal Meridian. The applicant claims control of the ground water in the above described aquifer under this property. The proposed use of ground water is municipal. The proposed maximum pumping rate is 65 gpm, the proposed annual appropriation is 76.8 acre-feet, and the proposed depth of the well is 1560 feet.
In accordance with Section 37-90-107(1), C.R.S., and Rule 5.4 of the Designated Basin Rules, 2 CCR 410-1, the Colorado Ground Water Commission shall allocate ground water from the aquifer based on ownership of the overlying land and an aquifer life of one hundred years. A preliminary evaluation of the application by the Commission Staff finds the volume of water available for allocation from the aquifer underlying the above-described property to be 7,680 acre-feet, subject to final staff evaluation based upon site specific data. Commission Staff's preliminary evaluation finds the designated ground water in the Dakota aquifer to be non-tributary as defined in Rule 4.2.19.
Any person wishing to object to the issuance of this permit must do so in writing, briefly stating the nature of the objection. The objection must be accompanied by a $10 fee and must be received by the Colorado Ground Water Commission, Centennial Building, 1313 Sherman Street, Room 821, Denver, Colorado 80203, by December 8, 2019.
First Published November 1, 2019
Last Published November 8, 2019
In the Kiowa County Press