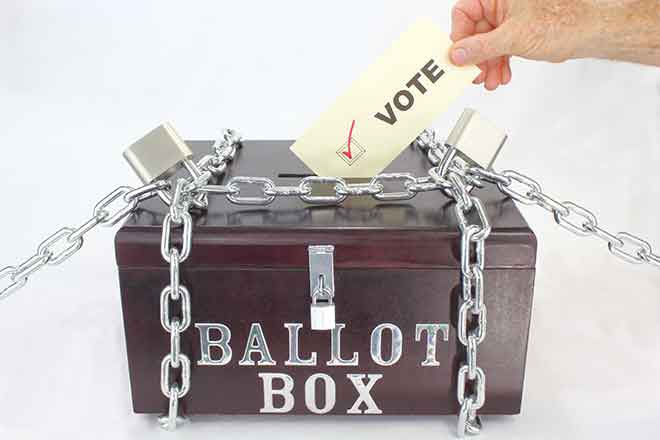 Published
Wednesday, October 19, 2022
(The Center Square) - Arizona Attorney General Mark Brnovich's office wants the FBI and IRS to investigate a conservative organization.
Reginald Grigsby, who conducts special investigations for the office, penned a letter to the FBI and IRS asking them to investigate True the Vote. It's a conservative vote-monitoring organization that claims its objective is stopping voter fraud.
Grigsby alleges there may be financial improprieties found if the FBI and IRS investigate the organization.
"Given TTV's status as a nonprofit organization, it would appear that further review of its financials may be warranted," Grigsby wrote.
He told the agencies in the letter that the Attorney General's office had suspicious interactions with Catherine Engelbrecht and Gregg Phillips. Grigsby has met with the pair three times since early 2021. The duo promised they would provide evidence of widespread voter fraud in the 2020 presidential election but never handed it over.
Although True To Vote never provided the state with this evidence, it publicly claimed it did via a hard drive. The group also made this claim to the Arizona Senate and to the Phoenix office of the FBI, according to Grigsby.
"Not only is this patently false, TTV acknowledged via correspondence and during a meeting with them that they had not given us the information but that they would," Grigsby wrote.
True To Vote claimed that it found fraud based on geolocation data. The group claimed in an April 2022 meeting with Grigsby that it had evidence of 243 mules, who stuffed Arizona ballot boxes. However, the organization has provided the state with no evidence that this ever happened.
And on June 1, Grigsby said Engelbrecht and Phillips told him that they had shared their data with the FBI and were working as FBI informants. However, the FBI's Phoenix bureau told Grigsby this was false and that the group told FBI agents to contact the Attorney General's office to obtain their data.
"TTV has raised considerable sums of money alleging they had evidence of widespread voter fraud and their efforts would train the public to protect election integrity at the polls and to help protect all voters' rights," Grigsby wrote. "They indicate they have provided the information to law enforcement agencies; in our case they have not after promising to do so."