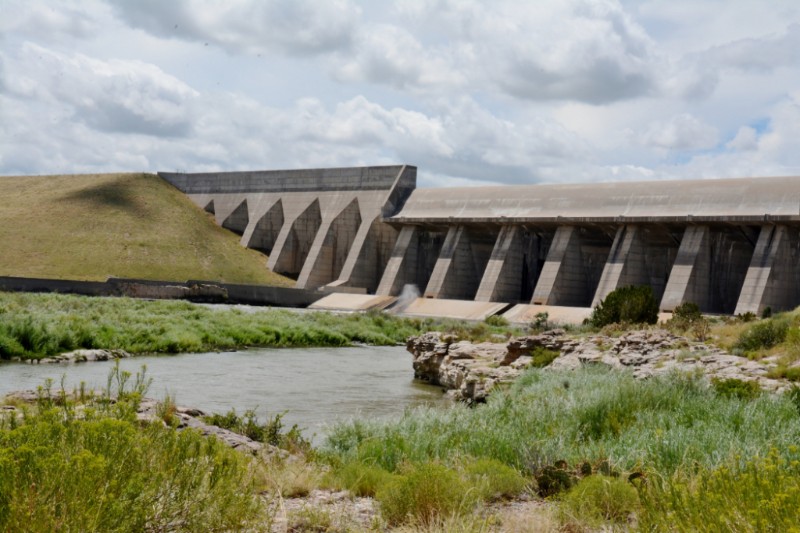 Published
Friday, July 19, 2019
Colorado Parks and Wildlife reopened a section of the Arkansas River below the dam at Lake Pueblo State Park Thursday to people on inner-tubes and non-whitewater boats.
Swimming, however, remains prohibited as always, even in life jackets.
The decision comes more than a month after CPW closed a 1-mile stretch of the river from Lake Pueblo State Park east to Pueblo Boulevard. CPW deemed the section unsafe for boaters and tubers due to irregular, high flows from melting mountain snowpack.
Also Thursday, the Pueblo Police Department and the Pueblo County Sheriff's Office announced they were reopening to tubers and boaters the Arkansas east of Pueblo Boulevard all the way to the Otero County line.
At the time of the closure on June 11, river levels had swollen to near flood stage in places and pushed the rate of flow above 4,500 cubic feet per second (cfs). The average rate of flow in the Arkansas this time of year is 2,200 cfs.
"We are happy to lift the restriction and resume normal operations," said Lake Pueblo State Park Manager Monique Mullis. "During run-off, river flows in this section can change daily depending on how much water the U.S. Bureau of Reclamation releases from the lake on a given day. But the runoff has peaked and flows should be gradually dropping the rest of the summer."
In 2015, the river below the dam was closed for about three weeks.