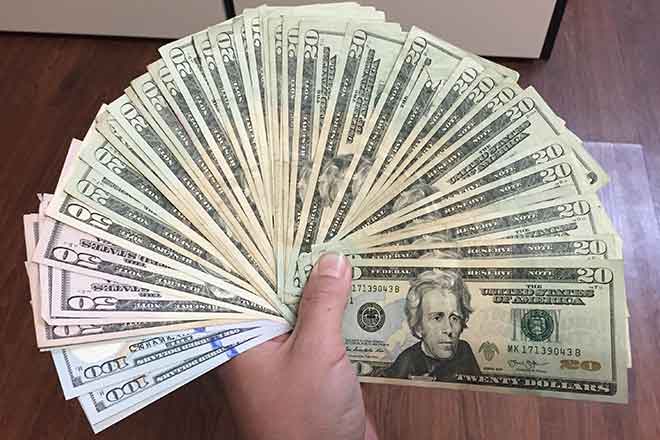 Published
Friday, March 19, 2021
(The Center Square) - Aurora Mayor Mike Coffman is suing the city for enacting a campaign finance ordinance the mayor says violates the First Amendment.
"The lawsuit will send a clear message to every local official in Colorado that they cannot abuse the power of government to silence their political opponents," Coffman said in a statement.
Coffman filed the lawsuit in the Arapahoe County Court on Wednesday through his legal counsel Dan Burrows of the Public trust Institute, a conservative-leaning public interest law firm. It names both the City of Aurora and City Clerk Kadee Rodriguez as defendants.
In November 2020, Aurora City Council voted 7-3 to pass an ordinance limiting campaign contributions for local officials. The ordinance, which went into effect January 1, limits donations from individuals and committees to $1,000 in at-large and mayoral races and $400 for city council wards.
It also prohibits contributions from independent expenditure committees, recall campaigns, or conduits--which are defined as individuals who transmit donations on behalf of committees. Conduits do not include committee treasurers or other official members.
Burrows described the ordinance as sophomoric, saying it wouldn't pass the sniff test in "high school civics."
"A person doesn't give up his rights just because he decides to run for office. Mike Coffman has a constitutional right to encourage his friends and neighbors to vote a particular way, to volunteer for other people's campaigns, and to voice his opinions on the issues just like anyone else," he said in a statement.
Any person who violates the ordinance is subject to a $10,000 fine, or three times the amount of the illegal donation, whichever is greater. Coffman previously laid out a similar plan with significantly lower violation fees, The Denver Gazette reported.
The lawsuit argues that the ordinance denies Coffman, a former congressman, the ability to fundraise through his extensive network, one that he's collected since first being elected to public service in 1989. It also argues that the ordinance denies Aurora residents important information about candidates.
Coffman accused the ordinance's sponsors, Councilmembers Nicole Johnson and Juan Marcano, of designing the ordinance to silence him, and alleges it violates both the Colorado and U.S. constitutions.
"Democracy works best when all voices are heard. Rather than abusing the power of government to silence their opponents, the sponsors of this new law should have focused their energies on having better ideas on how to lead our city," Coffman added.
Marcano, who represents Aurora's Ward IV, saidt Coffman's attacks against the ordinance are unfounded. He described the bill as a culmination of a year's worth of partnership with Aurora residents, campaign finance experts, and election law experts.
"The mayor is disingenuously playing the victim by claiming he is being silenced, ignoring the fact that he has a bully pulpit and that the law applies to everyone equally," Marcano said.
"I think it is telling that after his milquetoast reform lost, he turns around and attacks the parts of the ordinance that address campaign finance disclosures and prohibit coordination with dark money groups," he added.
Coffman replied by saying the ordinance denies him the right to organize or lead issue committees for or against local ballot questions.
"That's unconstitutional," Coffman added.