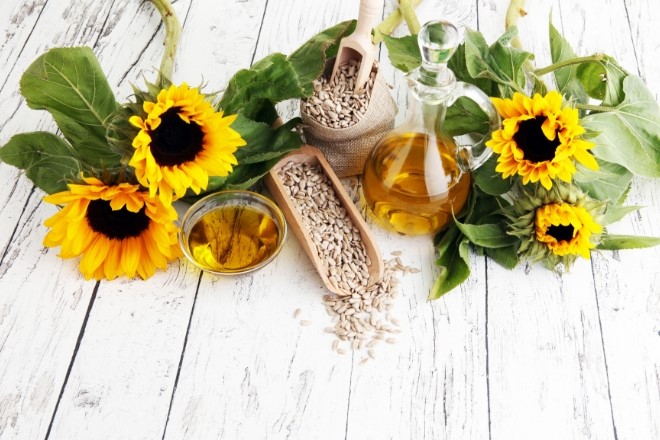 Published
Thursday, March 14, 2019
Colorado is known for its beautiful yellow fields-- it's actually one of the highest-producing states for sunflowers. But these sunny beauties don't just provide the perfect backdrop to an Instagram photo, they also produce a golden oil that has many uses and benefits.
People can use sunflower oil in a variety of ways, from moisturizer to medicine. It is also becoming an increasingly popular ingredient in a number of recipes.
According to the Marketing Director, Kevin Swanson, at Colorado Mills (a Colorado sunflower oil production company), this rise in popularity could be due to its light taste.
"The pleasingly neutral flavor of high-oleic sunflower oil allows you to taste your food, not your oil," said Swanson.
In addition to its taste, people also admire this oil for its health benefits.
Sunflower oil has more Vitamin E than any other vegetable oil. This vitamin has been known to help strengthen the immune system and prevent heart disease. In addition, Vitamin E contains antioxidant properties, which make it a common ingredient in skincare products.
Other beneficial vitamins included in sunflower oil are vitamin A, C, and D, which are useful in treating acne. As such, it is popular among people in search of natural skincare products.
However, not every bottle of sunflower oil on the shelf will have these health benefits.
There are three different types of sunflower oil: high-oleic, mid-oleic, and linoleic. Most commercial sunflower oil is linoleic, which is very heavy in polyunsaturated fat. For this reason, some individuals give sunflower oil a bad name.
When choosing between which type of sunflower oil to get, pick high oleic. Fortunately, companies like Colorado Mills produce this type of oil right in Colorado.
"Our oil is made from locally grown, high-oleic sunflower seeds," said Swanson. "We use an expeller-pressed process to extract the oil from the seeds. This process doesn't use solvents or harsh chemicals like other oils. Instead, it uses friction and pressure."
While previously overshadowed by other oils like coconut or olive, Colorado sunflower oil is beginning to gain popularity thanks to these uses and benefits.