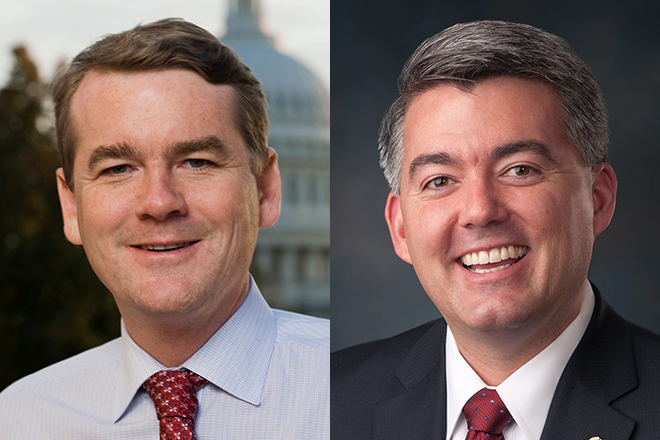 Published
Friday, January 17, 2020
By Derek Draplin | The Center Square
Both of Colorado's U.S. senators voted Thursday to pass a trade agreement with Mexico and Canada.
U.S. Senators Michael Bennet (D) and Cory Gardner (R) voted in favor of the United States-Mexico-Canada Agreement (USMCA), which seeks to modernize the North American Free Trade Agreement (NAFTA) passed in 1994.
The USMCA passed in a 89-10 vote that had strong bipartisan support but some notable opponents. U.S. Senators Pat Toomey (R-PA), Chuck Schumer (D-NY), Cory Booker (D-NJ), Bernie Sanders (I-VT), and Kamala Harris (D-CA) were among the 10 to vote against the trade deal.
Gardner called the USMCA's passage "great news for Colorado's workers, our agriculture industry, and our economy."
"A great portion of our economy in Colorado is dependent on trade with Canada and Mexico," he added. "Colorado's workforce stands to benefit from the USMCA, as roughly a quarter million jobs exist in the Centennial State because of our trade relationships with our North American neighbors."
Gardner's office said Colorado's largest trade partners are Mexico and Canada. In 2018, the state exported $2.7 billion in goods to the countries.
Bennet, who's running for the Democratic presidential nomination, said the agreement "brings our trade policies into the 21st century."
"This agreement will maintain key export markets for Colorado and provide some certainty for our farmers and ranchers. I appreciate the efforts by Democratic negotiators to secure new resources and tools to hold our trading partners accountable for the stronger labor and environmental standards."
Despite praise for the trade deal, Bennet criticized other Trump administration policies in a statement.
The USMCA "does not make up for the enormous pain and instability caused by three years of reckless trade policy from this administration," he added.
The USCMA passed the House of Representatives last month, and will now go to Trump's desk to be signed.