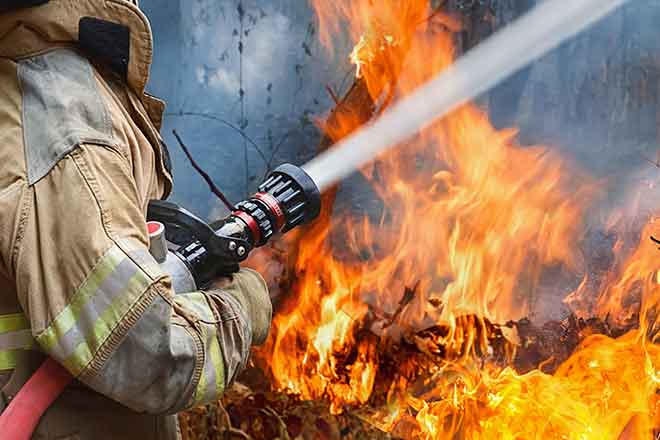 Published
Wednesday, January 5, 2022
(The Center Square) - The investigation into the Boulder County fires could take weeks or possibly months, officials said during a news briefing Monday.
The fire began December 30 and quickly spread as gusts of wind that reached more than 100 miles-per-hour in some parts of the state accelerated the blaze. In all, around 1,000 homes were lost, according to the Boulder Office of Emergency Management.
Two people remain missing, according to Boulder County law enforcement officials.
"This is going to be a long road out for so many families, not just those that lost their homes but also for those who lost their place to work," Gov. Jared Polis said.
Boulder County Sheriff Joe Pelle said residents "will lose patience with [him]" as they await the findings from the investigation, which is being aided by members of the U.S. Forest Service, ATF, and FBI.
"Hopefully we'll be able to tell you within weeks, or months, what happened," Pelle said, adding that teams will work "methodically" because "the stakes are huge."
Initial reports suggested that the Marshall fire was caused by a downed power line, but the sheriff said that was later determined to be a downed telecom line. Pelle stressed the investigation remains "open."
Polis declared a state of emergency after the fire began, which allowed Colorado to direct federal resources to impacted individuals and families.
The governor also said Monday that Disaster Unemployment Assistance for those affected by the fires has been approved by the Federal Emergency Management Agency. The program will provide benefits for up to 26 weeks.
Evacuation shelters and donation sites have been set up across the Boulder, Lafayette, and Longmont areas.