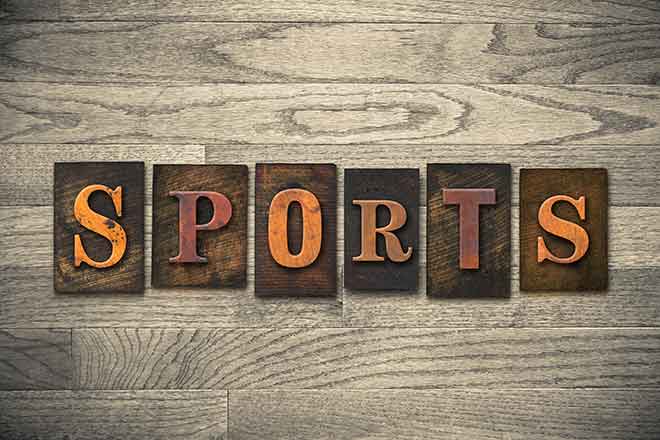 Published
Monday, January 20, 2020
In the prime of their season, the County Line Rivals put on a good showing at home over the weekend hosting a 3-team dual at home on Friday and a tournament on Saturday.
Friday night, only a few Rivals had matches in the dual against the powerhouse Peyton. They finished behind the Panthers 36-47.
Saturday morning 12 other teams gathered for a long day of mat time, and when the final buzzers sounded home team, County Line, fell into the 3rd place slot with 106 points behind Paonia with 131.5 points. The Peyton Panthers ran away with the gold trophy earning 183 team points.
Ty Michael weighed in at 106 pounds for the day. In his first match he pinned Luke Wilfong from Peyton in 3:21, then matched up with Michael Romero from Swink. Switching roles, Michael was the one caught in the pin and suffered a loss. He then crossed left and saw Damon York of Paonia. York pinned the Rival in 2:12 and eliminated him from the tournament.
Brenden Reifschneider was the 120 pounder in a 6 man round robin. First round he pinned Cooper Clark from Calhan in 2:18. The next four rounds were a bit tougher as he got pinned by Lane Wilfong of Peyton, Trey Bejarano from Paonia, Cade Wurst of Lamar, and Israel Leal of Dumas. Reifschneider finished in 5th place on the day but gained some good experience and mat time to take with him into the season.
Tate Krentz drew a bye in round one at the 132 pound bracket. Next, he pinned Illey Tuttle from Peyton after 1:08, advancing to the semifinals. James Brown of Peyton was his next opponent but proved too much for Krentz to handle losing by major decision 11-2. In the consolation semifinals the Rival got a pin over Jed Garcia from Swink to move him to the consolation championship where he lost a close 2-1 decision to Reagan Todd from Paonia. Krentz took home 4th place.
Angel Soto-Delgado sat out his first round of 152 pounds because of a bye. In round two, he lost 6-3 to Colton Murray from Peyton. On the left side of the bracket he defeated Antonio Moreno from La Junta 13-5 and won a 5-1 decision over Jorge Venzor from La Junta. In final match of the day, Delgado lost a 8-3 decision to Gaige Hilferty of Limon.
At 160 pounds Cade Zordel was in a 6-man round robin bracket for the day. In round one, he pinned Zach Spence from Peyton in just 1:06. Next, he lost a 7-1 decision to Matthew Mendoza from Swink. In his toughest match of the day, the Rival took on Grey Neal from Paonia, but was unable to overcome his strength, getting pinned after :47. Zordel regrouped and pinned Eric Enright from Peyton next, but fell to Bradyn Tacha from Limon in his final match of the day. He finished in 4th place.
AJ Wilk spent another week at 170 pounds. He won his first match of the day against Damion Murga from Dumas. In round two he lost in overtime to Jackson Firebaugh from Peyton. Dropping into consolation bracket, he pinned Trenton Gaston from Paonia in 4:13 and met up with his teammate, Christopher Torres in the consolation championship. After 3:19, Wilk was able to pin his fellow Rival to the mat and took home the bronze medal.
Christopher Torres was the other 170 pounder for the Rivals. He pinned Trenton Gaston from Paonia in 3:59 but lost to Grayden Flint from Holly. Moving left, he earned a hard-fought win against Felan of Lamar in overtime. His final match of the day was a familiar face and teammate, AJ Wilk. Wilk pinned Torres in 3:19 and moved the Rival to the 4th place position.
Jamie Ibarra clocked lots of mat time in a 5-man round robin bracket at 182 pounds. Round one he watched from the stands because of a bye. He took on Kaysen Schmidt from Limon in round two and pinned the Badger in 3:59. Rounds three, four, and five gave the Rival three more wins against Austyn Norris of Paonia 9-0, fellow Rival, Angel Medina 11-5, and Justin Wright from Baca County by pin in :50. At the end of the day Ibarra took home the gold medal.
Angel Medina was the other Rival at 182 pounds. He suffered a loss in round one against Justin Wright from Baca County, 3-2. After a long break because of a bye, he got his first win of the day against Kaysen Schmidt from Limon by pin in 5:01. In round three. He matched up against his teammate, Jamie Ibarra, in round four but lost an 11- 5 decision. In his last match of the day Medina fell to Austyn Norris from Paonia by pin. He earned 4th place honors on the day.
Brooks Jones filled a spot in the 195 pound bracket for the Rivals. His pinned Angel Quiroz from Dumas in round one but got pinned by Anthony Miller from Paonia in round two after 2:45 of wrestling. The Rival pinned Andre Garbalena from Dumas in 3:34 and the same Angel Quiroz from round one to earn himself 3rd place.
Taite Johnson was the 220 pound for the Rivals this weekend. In a 5-man round robin he pinned Gustavo Miranda from Lamar after :27 of wrestling his first match. Next he pinned Damian Trejo from Dumas in :24. After a bye in round three, Johnson lost to Jamie Sanchez of Dumas by pin in round four. His final match of the day was against number one ranked Levi Peterson of Paonia. The Rival got pinned to the mat in :15 and ended his day in 3rd place.
Chase Stolzenberger spent his day in the 285-pound bracket. In round one, he pinned Masen Gonzales from La Junta in 2:44. Next, he took on Justin McCormick from Stratton. The Eagle got the best of the Rival in a 7-1 decision. Ending on a high, Stolzenberger got a pin against Malachi Deck from Paonia after 2:19 and earned 2nd place.
The Rivals have a busy week ahead of them. After three good days of practice the team will travel to Yuma on Thursday night for a tri-meet with Yuma and Lamar. On Friday, they will drive to Holly for a quad meet with Holly, Swink, and Crowley County. Then, Saturday they will venture to Strasburg for the Strasburg tournament.